As Justin Bieber coasts down a short route to a rehab stint, we've been seeing more and more of the diaper-pants wearing former teen idol/developing E! True Hollywood story. And when we started to spot some familiar (watch) faces on his little wrists, we did a little research. Note – there are few things more depressing than stalking Instagram to find an 18 year old's shot of his $10k watch captioned with the title of a Nick Jr. cartoon. Readers, we do this so you don't have to.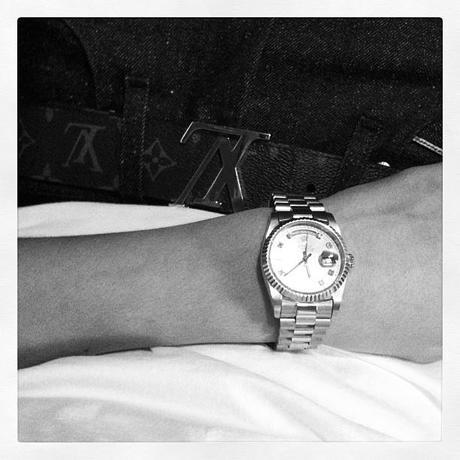 via Instagram, captioned "Rolly Polly Olly".
This Rolex, as documented by several Bieber fan sites, was Justin's first foray into the luxury watch world (he previously rocked a Casio G-Shock). While JB chose an editorial black and white filter to class up his Rolex/ Louis Vuitton monogram belt combo, this watch appears to be the yellow gold champagne dial Day Date with diamond markers. Given Justin's propensity towards yellow gold and expense, we're almost certain this is YG.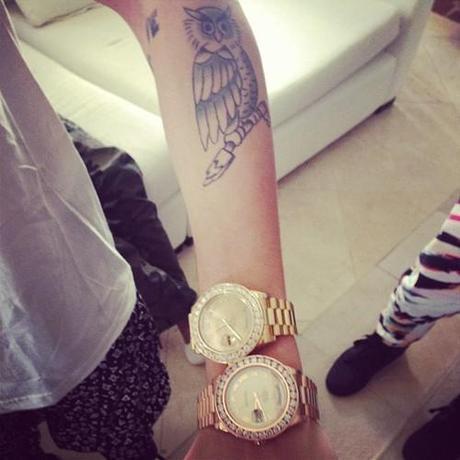 Justin's next Rolex acquisition: matching friendship Rolexes for himself & bestie "Lil Twist." Because all true bromances can only be solidified with diamonds, Bieber snapped up a Day Date II with Presidential bracelet (kid loves Day Dates).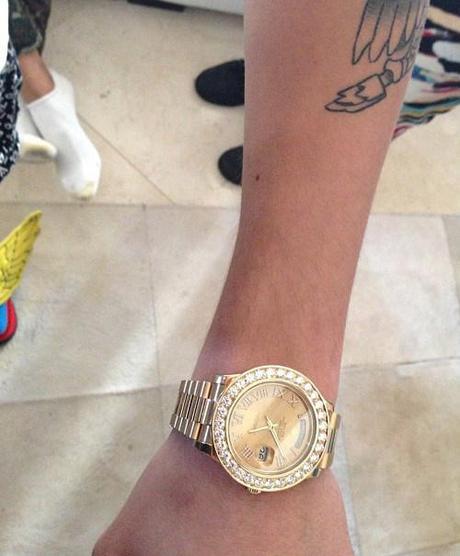 via Instagram, captioned "@[email protected] @Liltwist IcyLife pieces don't need lamps and bright halogen lights to make it shine, our shit shines from a distance and in the dam dark." It's worth mentioning that this dial doesn't have Luminova so technically he can't see it in the dark, regardless of the diamonds.
A diamond bezel, diamond numerals and the presidential bracelet are stunning regardless of who wears them, and while Justin should probably have some links removed, the watch still shows off the handiwork of EJ the Jeweler. Also worth noting – your teenage daughters, sisters and friends bought Justin this watch. Let's just mull that over until Father's Day rolls around – then send them to us so you can have your own authentic pre-owned Rolex for a fraction of what the teen millionaire paid.