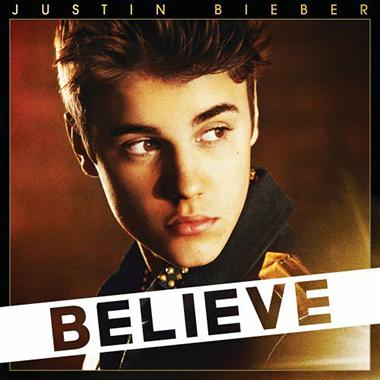 For the past three years or so, Justin Bieber has made his world of music come to life as if it was a dream. He has had no problem with getting the attention of millions of young girls all over the world with his youthful good looks and a voice that Usher has taken as one that will rock the world. It looks like Usher was right. Justin Bieber has become one of the most successful, if not THE most successful young singer to this point that the music industry has ever seen.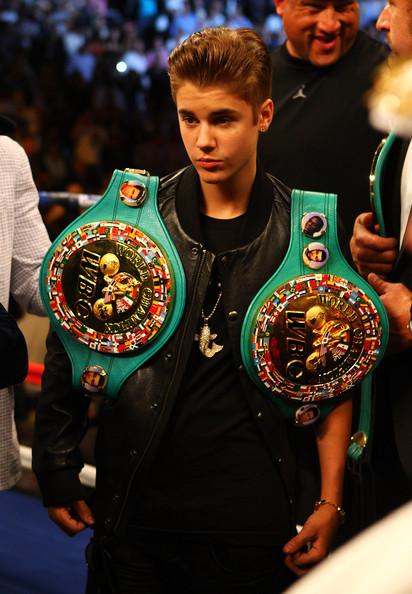 Justiin Bieber wearing two title belts at Miguel Cotto fight along with a Golden Koi Fish necklace worth $20,000.
Aside from being incredibly popular, he shows that his appearance is important to him. He regularly sports the latest in fashion and jewelry. In May, he wore a Golden Koi Fish necklace worth about $20,000 when he escorted Miguel Cotto into the ring. Whether he purchased it or not, when he wears anything at all, especially the bling like this, people all around the world and in the media will notice. He is a bit of an icon at such a young age and has been incredibly successful.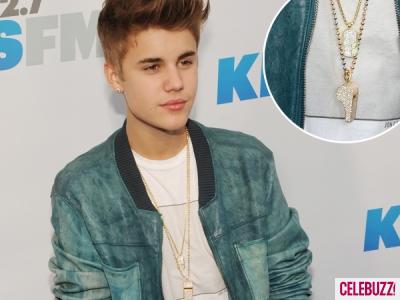 Justin Bieber wearing a diamond encrusted whistle worth $34,500.
Most recently, he adorned a very unusual necklace in the shape if a whistle. This is not a typo, it looks just like a whistle you see referees use at your kids basketball game. This diamond encrusted whistle ran a whopping $34,500. It is getting to the point that he may need a body guard just to protect his jewelry. As you can now see, this musician has managed to create an empire and a following that is well into the hundreds of millions of fans across the globe.
So, for all of you Justin fans out there, try to catch a glimpse of his jewelry next time and see what kind of interesting creation he is wearing. Odds are, it won't be anything you have seen before given his unique creativity. He is easily one of the most talented young men to grace the music world, or the entire world for that matter.
Raymond Lee Jewelers is famous for its diamond, gold, and precious gem jewelry. You won't believe the discounts and amazing selection of used watches with names like Rolex, Cartier, Breitling, and Tag Heuer. Check out our "Shop Online" portion of the website and experience the excitement of online shopping!