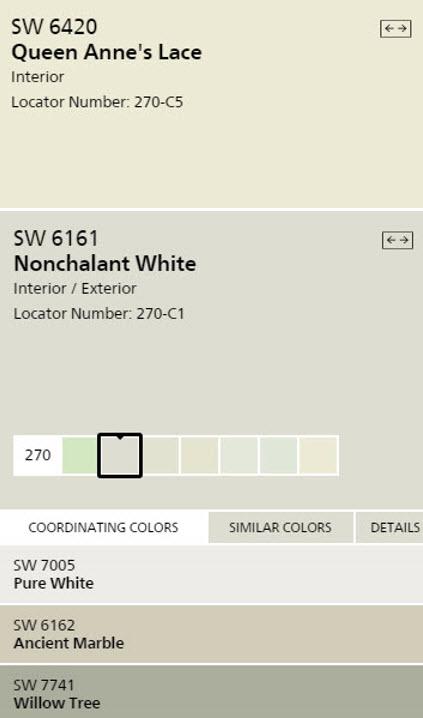 Wednesday, January 18, 2017 @ 10:19 am
Good morning.  This is us.  We're trying to start in our co-editor again.  It is supposed to help market our "brand."  Which at this point is limited to our work on our older blog, "Ann's Multiple World of Personality."   It would be nice if working in this mode (co-editor) it would automatically flip over to my Blogger account.  That be sweet, hmm?  We'll see, but by now are you wondering about my color chart?The above chart is what we developed (pretty much Sherwin-William app helped) for the colors in our main rooms - we're talking about the kitchen, living room and sitting room.  My colors are going to be so mellow, I'm in love with them.  The furniture will be the accents. The following is the estimate that we just handed and emailed over to Jeff our contractor.  We asked for a formal bid so we can budget it.  
Wednesday, January 18, 2017Jeff Morris – Contract Estimate Request for Rich and Ann 
Jeff, we need an estimate before leaving the kitchen job.  We won't be doing the "living room/sitting room" job until later this year, but we need to budget for the work.  Thanks, Ann
Ann's Color/job:(Complete) Queen Ann's Lace – Kitchen, west wall of the sitting room, and living room west wall (pass through)Nonchalant White – Above the chair rail (chair rail trim new to match kitchen) in the sitting room and living roomPure White – Ceiling in kitchen, sitting room, living room and small hall (to guest room, bath, and Rich's office)Ancient Marble – Doors – just kitchen French door and living room exterior doorWillow Tree – Below the chair rail in sitting room and living roomRemove and tape/mud the corner trim going perpendicularReplace ceiling trim (assure all trim is stained to match kitchen) in sitting room and living roomReplace floor trim with appropriate newly stained trim to match kitchenTape/mud the seams to remove any perpendicular lines (presently between masonry pieces)Fill in holes, cracks as necessaryDiscuss taking sitting room carpet and small hallway out (to guest room, bath, and Rich's office) and replacing with flooring like floor in kitchen/living room – or we'll subcontract it.Assist in moving heavier furniture (Ann's desk/book shelves) if necessaryOh, my gosh ... can't stop our imagination.  Ok, had to go take our medicine ... and we should be eating something soon.  It's 12:19 pm.  I wonder if they are going to lunch.  That would be a good deal.  Not sure what we're going to eat.  What does Rich have in the fridge OR pantry?  Think ... settle down ... slow down.  Sandwich?  Regular bread and flat ham.  Rich said we need to use the loose crumbly cheese, but there isn't any mayonnaise.  Oh yeah ... we're supposed to be using the mustard - hey, we got the dijon mustard though, so maybe it won't be so bad?  Maybe one of the new soups Rich brought in.  I don't think we have anything sweet.  What could we have sweet.  Rich isn't doing such a good job there.  We had a banana and the apple was terrible.  We've eaten two now ... they are good for suppressing hunger, but not so much else.  They're not great tasters.  Better with salt.  I guess we're going to have a dull lunch.  Hmm, just heard Jeff say his arms are tired.  Maybe they'll take lunch soon.  They have almost finished putting up all the cabinets in the kitchen including the newer one over the old bar.  None of the doors are up - they have to put in all the new hardware, but we're getting there.  Ok, where are we now ... medicine is good.  We put on the piano guys from Pandora, but had to play them quieter, because we're trying to be calm.  We need to mentally work through this blip until we get some quiet space in our head.  There has been a lot of drilling to get the cabinets in.  They said the other guys hadn't screwed/locked in the cabinets by attaching them to each other.  Just think of my Grandma's dishes.  We have to be careful, but I think that's what these guys are doing.  It's very reassuring to hear Jeff's voice working.  I know that things are getting done correctly.  If we had a problem, we would tell him, but think things are happening the way they are supposed to.  Need to look at my colors again.  Yup yup ... I think they are magical!Hmm, now they seem to be working with getting the trim up.  I hope that isn't too much of a project.  I know that they are getting things super solid, centered and secure.  Good day Good day!Have to move onto something else now ... well, can I say the exciting part is that they're going to pull ALL the pieces of my puzzles together?  Hehe - he is kinda funny ... he's gotten to know me.  Now when something is going on - like a few moments ago he found that the light over the stove was burnt out, so he brought it to me and said we need another.  The funny part is he knows within a few moments we're over at Amazon and now a half a dozen replacement lights will be here by Friday.  Today is Wednesday.  Good deal.  Not sure Rich is happy, but that is the way it has to go.  What else did we order today.  Hmm, shampoo and cream rinse ... that's all, right?  Yesterday, we got in our newest book and we've read about 30-pages into it.  The book is for or at least from Multiples.  We're as a group, always trying to understand each other and our brood better.  I got this one, because one of the people I've been learning to enjoy in the Multiple spaces is one of the three authors.  And, they combined the stories from 17 people, and they were asked about twenty questions - so, you get all kinds of views.  I might read that after lunch along with having the news on the background.Hehe Bill, Jeff's assistant is talkative.  He's been listening to what's going on with Trump and like Jeff, he's a Trump supporter, but we give anyone a good argument.  But, we did just go into it a bit with him ... Think we won out over his ability to argue Trump points of view.  Not many people watch as much tv as we do, so we're pretty good in discussing, though we can't recall a lot of details.  We know things, but can't put names to everything - so our conversation is maneuvered around that - like not being able to now remember who the new attorney general is - oh, ok, thanks Jeff Sessions.  I guess, if we ask properly other's within will give us the information.  Just maybe not while we're talking or even writing directly.  They asked why we didn't have CNN on, but we told them they were supposed to go to lunch, and that we sat down to eat and watch tv at the same time.  They didn't take the hint.  They are very hard workers.  Cabinet doors are going up now and they have - Bill has started to work through the trim part.  He's a little spacey now though.  I think he's the one that really needs to be eating lunch.