More than half of the economists, real estate experts and investment strategists polled by MacroMarkets last month said they expect national home prices to hit bottom sometime this year (majority felt it already happened in the first quarter 2011) and remain fairly stable through 2015 with less than 2% annual growth.
All real estate is local, and our local market so far this year makes it seem plausible that we could have hit bottom in March. After median prices falling nearly every month since last June, they have increased for the last three months. Even if the increases don't continue steadily, it could be that March's $140,000 median price was the bottom point.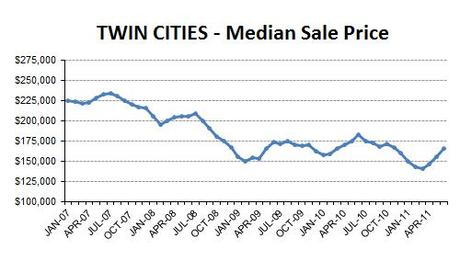 After soaring to a new height in March, the same month median price sank to a new low, the housing affordability index has been falling the last 3 months at the same time median price has been rising. We could be in the midst of a historic turning point.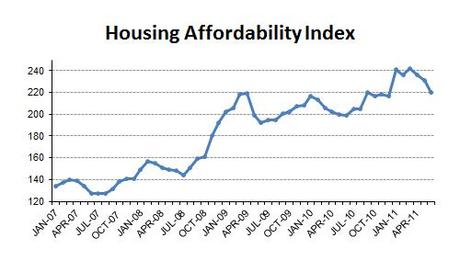 Closed sales have been increasing most of the year. After three years of outside forces skewing sales patterns, it will be interesting to see if we can escape that this year. Will state and national budget negotiations affect this year's market?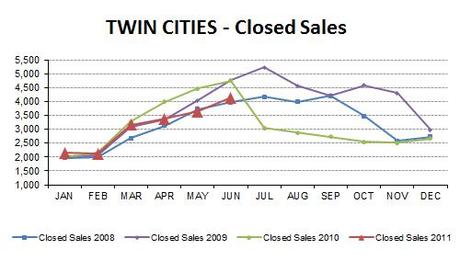 Pending sales show closed sales are not yet ready to plunge as they did last year.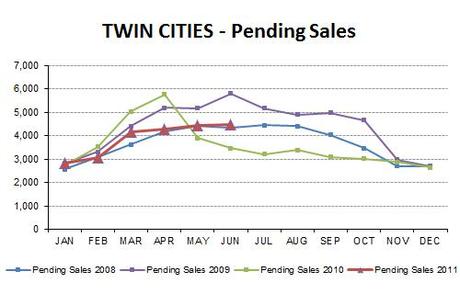 New listings have been dropping slightly.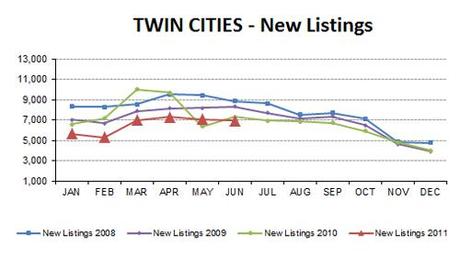 The combined drop in new listings and increase in sales help explain the drop in total number of homes for sale... good news for sellers.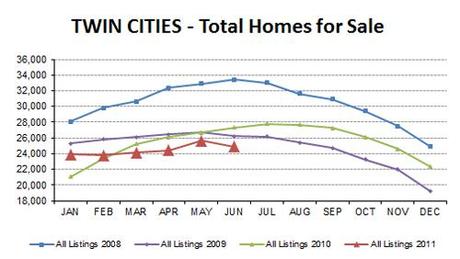 Average days on market until sale has also dropped... all are good signs that the market may be changing... for the good?
The figures above are based on statistics for the combined 13-county Twin Cities metropolitan area released by the Minneapolis Area Association of Realtors. Click here for local reports on 200+ metro area communities. Click here for current interactive market analytics by area, city, county, neighborhood or zip code.
Sharlene Hensrud, RE/MAX Results - Email - Minneapolis - St. Paul Real Estate Market Information