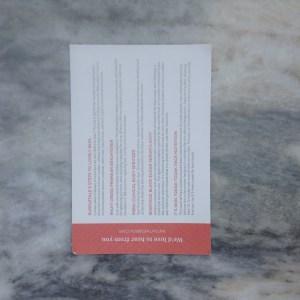 I have always been interested in trying Asian beauty products. However, they are not easy to find in the US! I love that there are subscription boxes that ship in the US that feature Asian beauty. The 3B box subscription has a wait list and it took awhile to receive the email that I could sign up. When I got the email, I was so excited! I signed up right away. The 3B box includes a pouch that contains 4-5 deluxe Asian beauty samples. They include FULL SIZE as well! The box also includes an information card written in English so you know how to use the products!
Cost: $12.00/month
Ships: To US Only right now
---
FIRST IMPRESSION:
The box was a plain shipping box, but inside contained a cute purple pouch with the products. There looked to be a lot of samples this month. I couldn't wait to dig in and see what I got!
---
REVIEW OF ITEMS: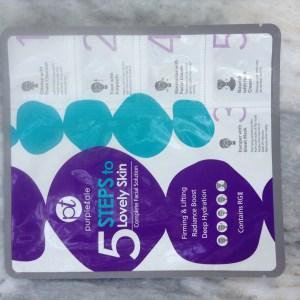 Purpletale 5 Steps To Lovely Skin ($7.99)
This is a FULL SIZE! This pack is awesome and totally perfect for traveling! It comes with 5 products conveniently packaged into one packet. I can't wait to try all the steps! If this works, I am totally buying more for when I travel!
---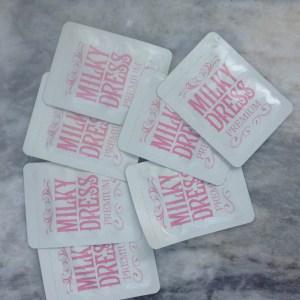 Milky Dress Premium Brighter
These are sample packets. I am not a fan of sample packets so I will either try them or give them away. It is supposed to lighten skin tone while providing hydration for up to 10 hours. I think I will actually try these sample packets.
---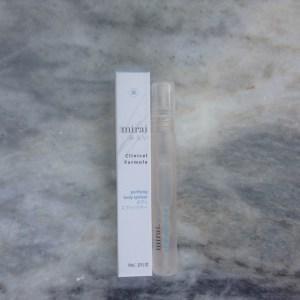 Mirai Clinical Body Spritzer ($14)
This is a FULL SIZE! This body mist contains Japanese Persimmon Extract to keep you smelling fresh all day long. It literally smells like nothing so I have no idea how it is going to work. It was presented to Oscar nominees this year so I am excited to see how it works.
---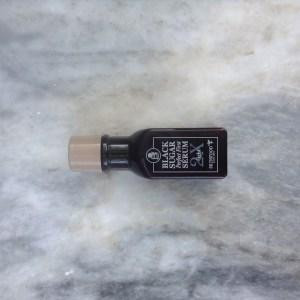 Skinfood Black Sugar Serum (Light)
This is a sample size. This serum has a light formula that is perfect for the summer heat as it provides immediate hydration and quick absorption. It sounds really great and I can't wait to try it!
---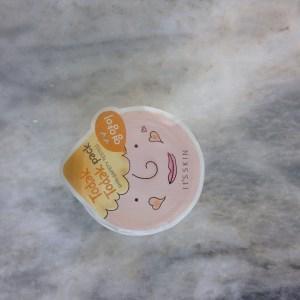 It's Skin Todak Todak Pack Nutrition ($2.99)
This is a FULL SIZE! I love these little packs. I haven't tried the nutrition one yet. It contains manuka honey and coconut extract to smooth, calm, and moisturize the skin. I can't wait to use it!
---
OVERALL IMPRESSION:
This was a pretty good 3B Box Asian beauty bag. It's not my favorite ever, but I am still excited to try many of the products.  It was a better box than last month! I can't wait to try out all the products and see how they compare with US beauty products. The value is also very good for only $12! I will continue to subscribe to this box. Have you ever tried Asian beauty? What are your favorite products? Are you grabbing this subscription? Let me know in the comments below!