Doesn't the name just speak for itself? Not a long-standing name in the fashion game mind you, but you can well grasp the weight of its market standing in the clothing and apparel sector by the mere fact that you will hardly see a confused expression anymore pertaining a mix-up between the brand and its namesake. Junaid Jamshed clothing stores made a solid entry in the market back in 2002 and its Summer Collection unveiled last month made the resounding splash in local and foreign markets in Dubai, India, UK and USA, that we have come to associate with any J. collections coming out around the year.
Junaid Jamshed Summer Lawn Collection 2014 for a Diverse Market
The Junaid Jamshed Summer Lawn Collection 2014 offers clothing for a diverse market. At first glance, the brilliant hues and flutteringly smooth materials are a visual treat and a true embodiment of the collection's tagline 'Bahaar aii'. But it goes beyond that. The theme delves into our cultural history and evokes a passion for our roots and traditions. 'Soulfully East' is all about a sensuous matrimony of rich colours and chic, trendy designs and patterns. The tagline 'Bahaar aii' itself is an ode to a famous piece of prose penned by Mirza Ghalib.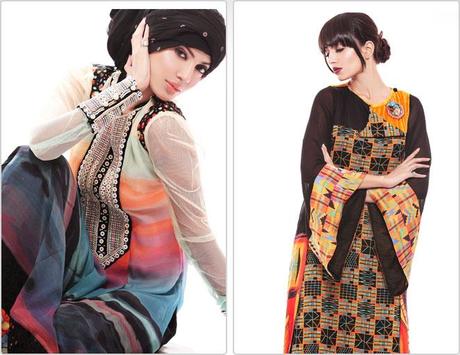 Latest Kurties at AdClout
The Summer Collection is for a widespread palette and offers 3-piece Lawn collection 2014, Kurti collection 2014, J.Teens collection 2014 and J.Girls collection 2014. The pieces are in Lawn, Silk and Chiffon and toddlers excluded, any female will be craving to get their hands on one of these pieces. There is just something for everybody. Whether you're a pre-teen or a college going adolescent; a joyous newlywed or a confident working lady; a successful home-runner or a wise woman having served her time – Junaid Jamshed Summer Collection 2014 is simply an Eastern delight to be adorned by every lady of fashion.
 Junaid Jamshed unstitched Lawn 2014 prices start from Rs. 3,185 and go up to Rs. 8,000. Almost all of the unstitched 3-piece suits are also available in the designer stitched collection, which ranges from Rs. 5,585 to Rs. 9,485. The collection is made of Lawn, Silk, and Chiffon pieces.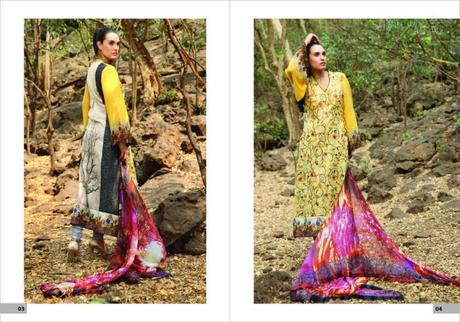 Nadia Hussain Lawn Collection Rs.3990
The designs are inspired by Olden age Eastern art and the depiction of birds and miniature art are vividly infused within the collection. Ukranian and Turkish embroidery has also been drawn from, especially in the Kurtis collection, which displays a unique blend of edgy modern cuts and traditionally pure eastern colors and innovative patterns. The Teens collection is all about casual, everyday wear for young girls symbolizing cultural affinity. The Lawn Collection oozes class and trendy elegance. The flowing cuts and trendy designs are perfect for formal wear and especially for foreign buyers; the rich dose of Eastern-ness in your ensemble will surely set you apart from the crowd and make heads turn wherever you go.