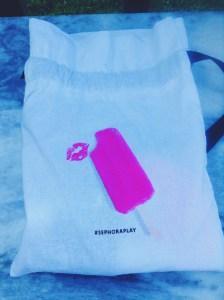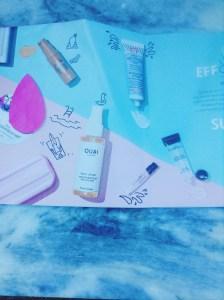 Sephora launched their own subscription box. The box is called Play! and includes beauty samples, as well as Spotify playlists and coupons. I was so excited to finally get off the wait-list. They are slowly opening up more subscription spots which is awesome! I would jump on it as soon as you can!
Cost: $10.00/month
Ships: To US ONLY
FIRST IMPRESSION:
The box was packaged so nice and I love the cute little satchel that was included! It also included a detailed pamplet about all the products! I loved this touch. The products are all sample sized, but they include awesome brands! I couldn't wait to dig in and see what all was included!
---
REVIEW OF ITEMS: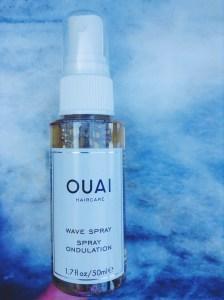 OUAI Wave Spray
This is a deluxe sample. I have so many different wave sprays thanks to subscription boxes. I think I own just about every brand now. I can't wait to try this one and see how well it works.
---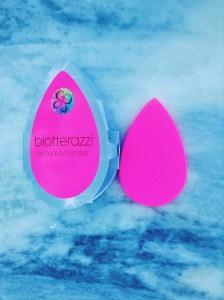 BeautyBlender Blotterazzi
This is one sponge! It is a washable and reusable cushion blotter. I don't get oily very often so I won't be using it as a blotter. However, I love the sharp edge so I will use it to help contour my face.
---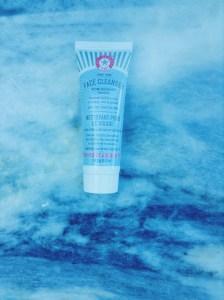 First Aid Beauty Face Cleanser
This is a sample size! I am a huge fan of First Aid Beauty and I am so happy this sample was included. It transforms from a light whipped texture into a lush, creamy lather. I can't wait to try it.
---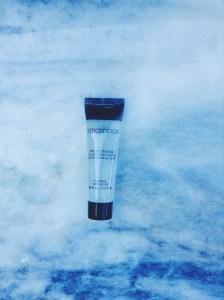 Smashbox Photo Finish Primer
This is a sample size! Omgsh, another sample of this primer. Thanks to subscription box samples, I have about 2 FULL SIZED bottles of this primer. I will never have to buy it. It is a good primer and I use it for wedding makeup.
---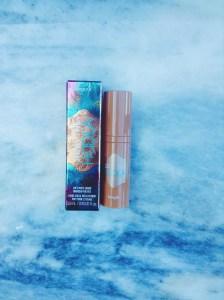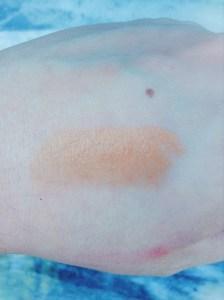 Benefit Cosmetics Dew The Hoola Soft Matte Liquid Bronzer
This is a sample size! I love Benefit and I can't wait to try this bronzer. The packaging is perfection and it totally reminds me of summer.
---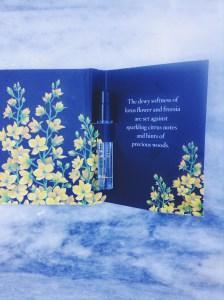 Nest Fragrances Citrine
This is tiny perfume vial. I am never a huge fan of these. However, I do like this scent. It is a floral, fresh, citrus scent and I would definitely wear it.
---
OVERALL IMPRESSION:
This was an AMAZING Sephore Play! box. I am so glad to finally be off the list! I love all the brands included and can't wait to try them all! I am so happy to have this subscription and can't wait to see what the future holds for this box! You really can't beat $10!  I will continue subscribing to Sephore Play!. What did you think of this month's box? Are you grabbing this subscription? Let me know in the comments below!