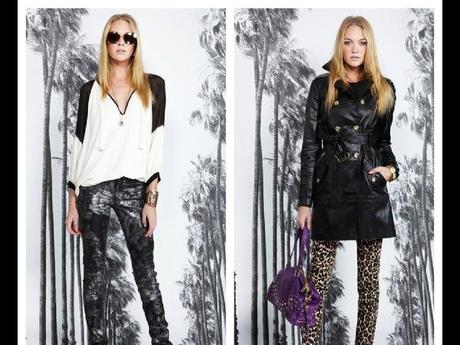 Happy New York Fashion Week !!! Hello Fab's ! I hope all is well and that you are staying stylish during #MBFW ! Can you say burrr ....because a serious Nor'easter is on it's way to the East coast promising blizzard like conditions. But that's not putting a damper on the spirit of New York Fashion Week , No the show must go on and we hope everyone stays warm and safe during projected blizzard . Back to fashion shall we....Juicy Couture is looking really different now a days , it's like the line has went through some sort of re-branding of some sort. Adopting a more chic and vintagey look .
There is such a thing as life after tracksuits—take it from LeAnn Nealz. The chief creative officer and president of Juicy Couture since 2010, Nealz has lifted the brand out of its post-founder muddle. The refocused Juicy is young and irreverent—certainly not fashion-forward, but definitely fun.
These are my two fav's from the Juicy Couture Fall 2013 collection .
fierce and luv ♥ #mbfw #nyfw #fashioniseverything