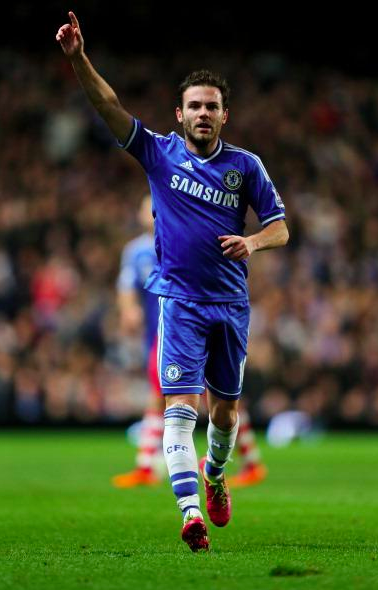 There's a definite sense of building frustration in David Moyes as his starting season at Manchester United has disappointingly unlucky. After failing to defeat Sunderland in their Capital One Cup semi-final, this season looks to be one barren of trophies for Manchester United.
The Champions League is an unrealistic expectation (even if Manchester United should be able to beat Olympiakos), and the Premier League will be a desperate scrap for fourth place against Liverpool, Tottenham, and Everton - all of which are currently above United in the table. All of these sides are hungry for a strong finish to the season, and if you have an idea of who will come out on top you can head over to Betfair football betting to place a wager.
With league and cup troubles mounting, there's some hope for David Moyes as the January transfer window could bring in that creative player which Manchester United is missing (or has on the injury list). Juan Mata looks set to complete his move from Chelsea for an estimated sum of around 40 million Pounds, and some are suggesting that the Spaniard could already make his debut against Cardiff City.
Even if this is a move well-orchestrated by Jose Mourinho (keenly pointed out by Arsene Wenger), by getting rid of a player he's not using to opposition he has already played against twice in the league, it's the type of signing which can re-invigorate United's lifeless campaign. This new signing will ease some of the pressure on David Moyes, and lift some of the creative burden from young Januzaj's shoulders. When also considering that Wayne Rooney could be leaving the club this summer, the 25 year-old Spaniard is starting to look like what could be a pivotal signing for Manchester United.
Moyes will have a few tactical dilemmas to work out, as fitting Juan Mata into United's system could be difficult as Rooney and Robin van Persie look set to return from injury in the coming weeks. The likely solution seems to be a 4-2-3-1, with Mata, Rooney, and Januzaj supporting the lone striker van Persie. Whether or not Mata will be operating in the central number 10 position is questionable, especially seeing how strong Rooney has looked in that role.
The versatility of Rooney, Mata, and Januzaj offer other tactical alternatives, especially in the likely situation that Robin van Persie is forced out due to another injury. While Moyes could bring in Welbeck to replace the Dutchman, a more dynamic and creative solution could be to use Rooney as the central forward with Kagawa slipping into the supporting trio. Perhaps the biggest dilemma for Moyes will be figuring out which two holding midfielders will work best to provide adequate cover for his forwards. With Fellaini returning to training these past few days, pairing the Belgian alongside Carrick or Fletcher could provide Moyes with a fairly balanced formation.
Just how crucial Mata will be to Manchester United's remainder of the season is yet to be seen, however if the player can play similarly to the pre-Mourinho-return days at Chelsea then Moyes will have something to look forward to in the coming months.