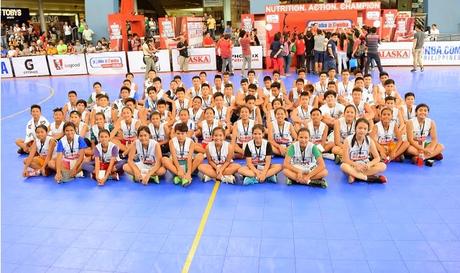 Sun's up. High 90's. Sweat all over. The humidity didn't stop 74 hopefuls at the recently concluded National Training Camp at the Mall of Asia. Fifty young boys and 24 young girls wasn't fazed even with the rising temperature as their aspirations was even higher. Seeing their vigor kept all onlookers energized the whole day. From my untrained eye, all did their best and had their game face on. What struck me the most was that the selection process ain't about who had the most number of points or dunked the hardest, but how each and every participant embodied the lessons learned from the training clinic and how they emanated the core values of sportsmanship, teamwork, a positive attitude, and respect.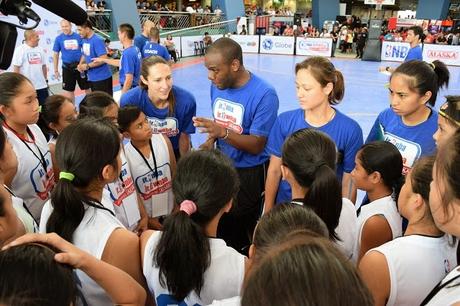 Got to say, kudos to all the men and women of Alaska for their continued support of this program. Growing up I was made aware of the existence of another sports program. By having the selection program in the mix, gives a whole lot of opportunity to the kids. Those 10 boys and 5 girls that got selected gets to participate in a unique, overseas NBA experience together with fellow Jr. NBA All-Stars from Southeast Asia later in the year. I wish that Alaska will continue this endeavor for another 10 or 20 years. Can't wait for the possibility of my kid participating in the training camp and then getting selected. Now that would be so cool!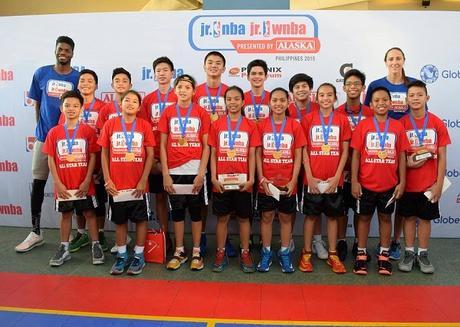 To show NBA's full support of the program and to inspire the participants, the event was graced by Nerlens Noel of the Philadelphia 76ers and WNBA Legend Ruth Riley. I'd be honest, I am no basketball fan. More so on the women's division. I got none of the enthusiasm from my dad who used to be a fanatic of the good ol' basketball era. A real shame especially when Filipino's are basketball crazy. Though I did some b-ball on my earlier years but it only lasted a few games. Seeing a six foot eleven dude and a 6'5" gal made me fumble as I check my browser app to help me identify who the heck were they. Can you blame me if I only knew the greats? I guess I got to watch more telly and get myself updated with the latest.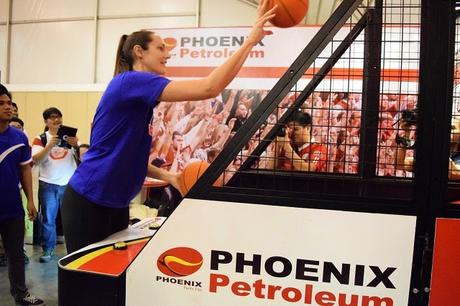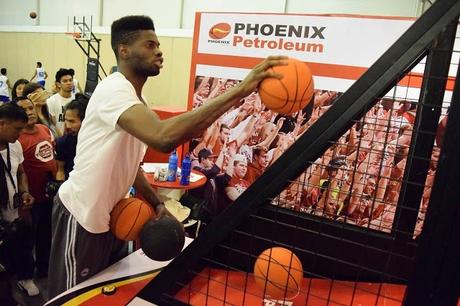 Putting my ignorance aside, I will be anticipating next year's training camp. My takeaway for this year's edition? Perseverance and hard work are ingredients that we need in order to succeed in sports and life in general
Note: All pictures are owned by Alaska/Jr NBA Philippines