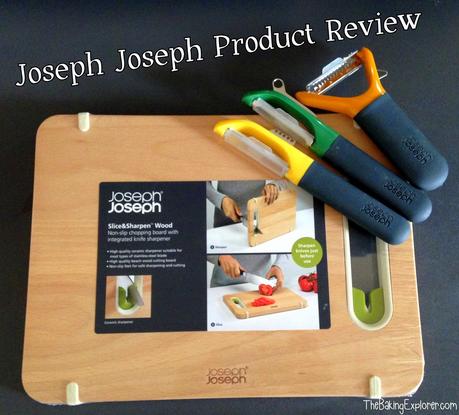 I was recently contacted to see if I wanted to review some of Joseph Joseph's new spring/summer products. I jumped at the chance as I have heard very good things about their brand, and given it longing looks on the John Lewis website! If you haven't heard of Joseph Joseph before, they are a family business ran by twin brothers. Their focus is on the whole user experience of their products, they combine design, function and quality materials to make their range.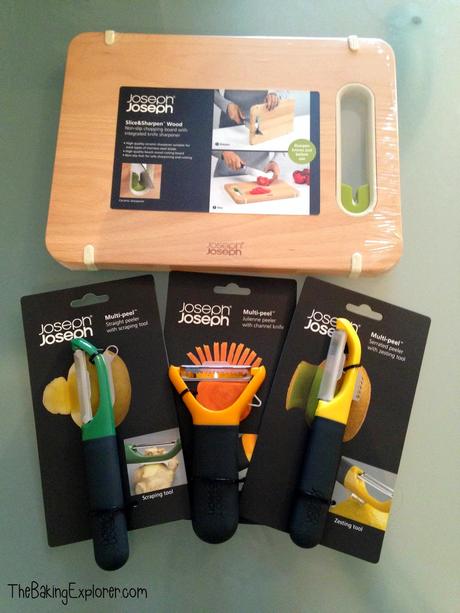 I received their Slice&Sharpen™ Wood Chopping Board, and three peelers from their Multi-peel™ range - a Straight Peeler, a Julienne Peeler and a Serrated Peeler.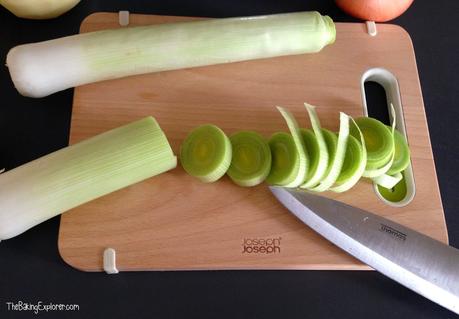 I gave the chopping board a go first. It is made from beech wood and has a built in ceramic sharpener so you can sharpen your knife before chopping. It was really easy to use, I just pulled the knife through it, you don't have to master any technique like you do with a regular knife sharpener. The board also has four rubber grips on it to keep it from sliding around on the work surface.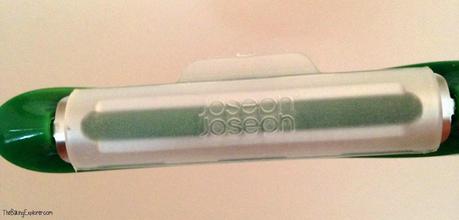 I moved onto the standard peeler. I really liked the guard on the peelers. When you are routing through a drawer for a peeler the last thing you want it to catch yourself on it.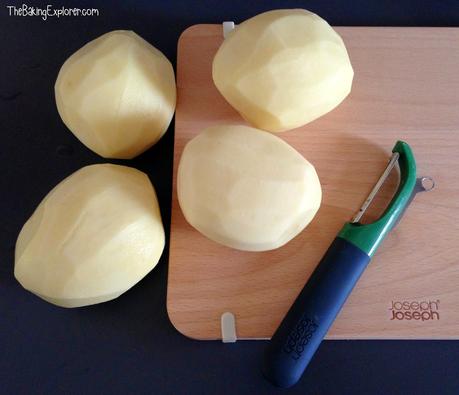 I peeled some potatos for some soup and the straight peeler was very easy to use. The handle is rubber so you know you have a secure grip while you're using it.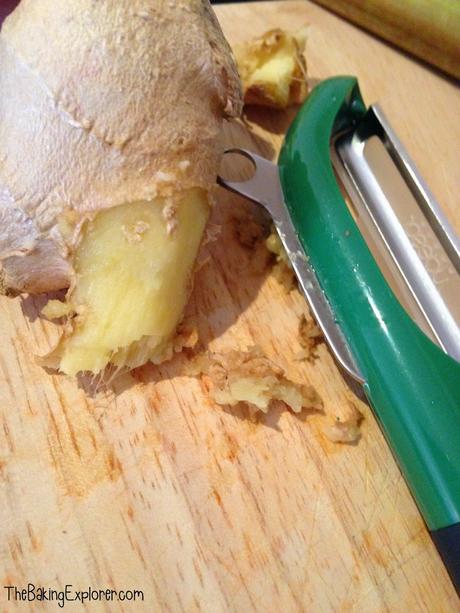 The scraper on the side was fantastic and it made short work of the skin on some fresh ginger.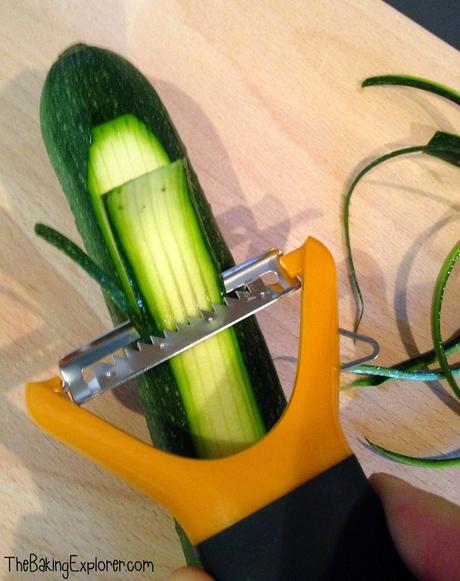 Next I tried the Julienne peeler. I've not come across this type of peeler before, and I loved it. This would be perfect for making low carb or paleo meals, such as courgette 'spaghetti'. It also has a channel knife on the side for garnishes.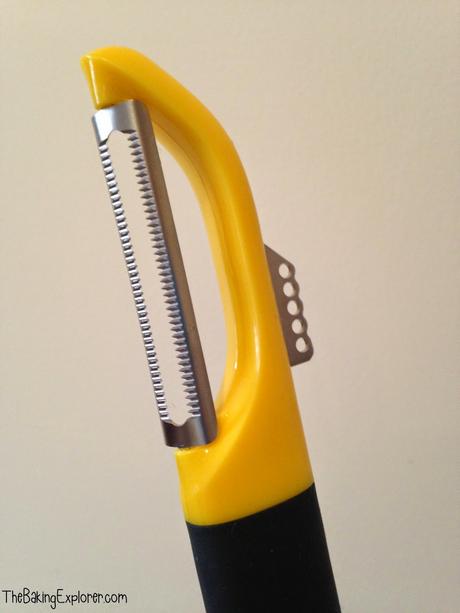 Finally I tried out the serrated peeler. It also has a zesting tool attached to the side which makes it a 2 in 1 tool.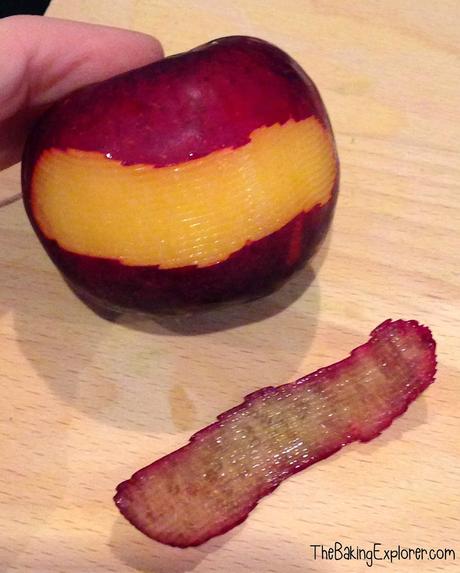 Serrated peelers are best used on soft fruits. The peeler took of just the top layer of the skin, so no fruit was wasted. I was really impressed. I'm looking forward to using the range in more of my cooking and baking!
The Slice&Sharpen™ Wood Chopping Board is available for £20, and the Multi-peel™ range are £8 each.


NB. I was sent these products for free to review, all opinions are my own and I was not required to write a positive review.