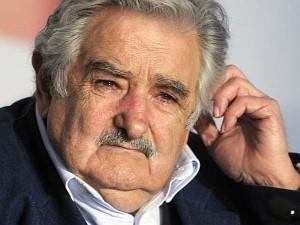 Uruguay's Jose Mujica: 'world's poorest president'
If the world has a poor president, it may be Uruguayan head of the state. Jose Mujica earns an estimated $17000 monthly and donates 90 percent of this amount to charity.
Unlike his forbearers and counterparts across the globe who loves to live a lavish lifestyle, Jose Mujica has eschewed the luxurious mansion as well as physical comforts that go along with being Uruguayan chief executive and lives at her spouse's farm yard, located outside the capital, Montevideo, BBC News reports.
The entire property of this diminutive president consists of a small farmhouse where he and his wife work together and grow flowers, an unpretentious 1978 Volkswagen Beetle and a three-legged dog who also works as guard alongside two policemen.
Mujica's charitable donations benefit the underprivileged people and small entrepreneurs, says the BBC.
Speaking of this modest and simple lifestyle, Mujica commented that although he may assume the title of the poorest president of the world, he doesn't feel poor.
"I'm called 'the poorest president', but I don't feel poor. Poor people are those who only work to try to keep an expensive lifestyle, and always want more and more," Jose Mujica says.
He further said that he has left most of his life like this and he can live well with what he has.