---
Today we're doing a blended scotch whisky review: Johnnie Walker A Song of Fire. This whisky was done as a tribute to the dragons of Game of Thrones. They also released A Song of Ice which was a tribute to the North and features Ghost, Jon Snow's white direwolf… but I don't think I'll pick that one up because these have been more misses than hits.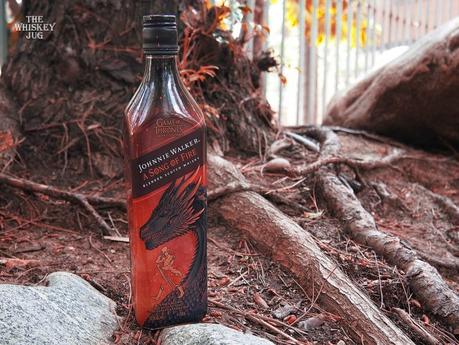 This whisky is supposed to evoke the idea of being around dragons by its use of Caol Ila in the blend. A workhorse distillery that makes up the main peaty component of all standard Johnny Walker blends, but seems to be all but absent from this blend. I was hoping for a massive peat-forward blend that poured like a bonfire, but as you'll see below, it was barely a match strike.
Johnnie Walker A Song of Fire Review: Details and Tasting Notes
"Johnnie Walker A Song of Fire is rich and spicy, boasting flavors of subtle smoke from the peated malts of the Caol Ila distillery with an ABV of 40.8%. Inspired by the dragons of House Targaryen, feared for their fire breathing, the bottle design evokes a fiery setting with deep-red colors."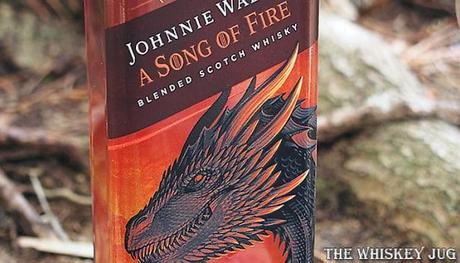 Details (price, mash bill, cask type, ABV, etc.)
Region: Scotland
Blender: Diageo
Cask: Various
Age: NAS
ABV: 40.8%
Price: $15
Tasting Notes
EYE
Orangish copper
NOSE
Apple sauce, caramel, raw grain, alcohol/cleaner, vanilla frosting and cinnamon.
PALATE
Caramel syrup, coconut, raw grain, alcohol, cinnamon and a touch of apple flavoring and smoke.
FINISH
Med-short -> Caramel, grain and smoke.
BALANCE, BODY & FEEL
Not balanced, weak thin body and a watery feel.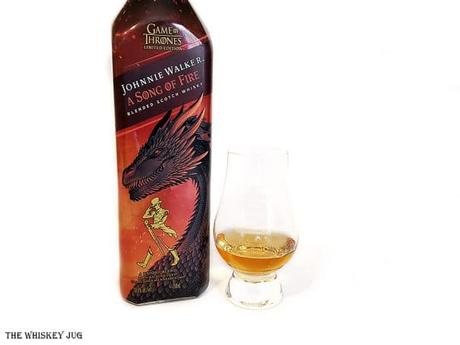 Johnnie Walker A Song of Fire Review: Overall and Score
Aroma is light and sweet, for being a Song of Fire there isn't much fire here – Johnnie Walker Black is smokier than this; Palate is also oddly sweet and heavily grainy with only the lightest amount of smoke; Finish is sweet, grainy and where the smoke, light as it is, shows the most. This is not very good.
If I were going to pick up any blended JW it would be the Johnnie Walker Black and, funny enough, it does a MUCH better job of encompassing what it seems like they were trying to achieve with the Johnnie Walker A Song of Fire. Some of the single malts, like the Greyjoy Talisker, Tyrell Clynelish and the Lannister Lagavulin were quite good. This, on the other hand, is another massive miss like most of the Diageo GoT series; at least they're fairly consistent in their failure.
SCORE: 1/5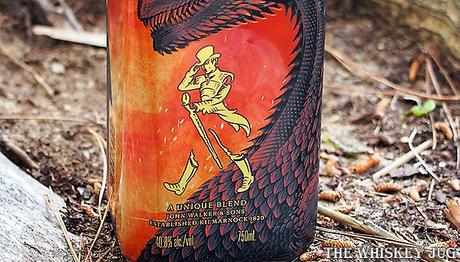 Johnnie Walker A Song of Fire Review
$10
Overall
1
Nose

(1)

Palate

(1)

Finish

(1)

BBF

(1)
Sending
User Review
0

(

0

votes)
Comments Rating
0

(

0

reviews)

Johnnie Walker A Song of Fire Review Summary
Grainy sweet and nearly one noted without any real embodiment of the name, just pick up some Johnnie Black, you'll be happier with the purchase.
'''