Joelle Dinnage is a friend from England. She holds a high profile position in the international art world as art curator for the Oxford International Art Fair in the United Kingdom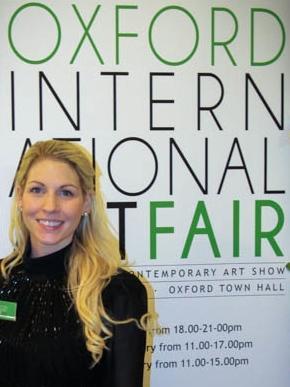 The company Global Art Agency runs the event, of which Joelle is co-founder. A business which is now one of the fastest growing international art platforms in the world, with Art Fairs in cities such as Amsterdam, Barcelona, Vienna, Rotterdam, Oxford, and Tokyo
As a special treat for art lovers on simonbrushfield.com Joelle Dinnage has agreed to take some time out from her busy creative schedule, to give readers a behind the scenes sneak preview, of a day in the life of an art curator organising one of the largest International Art Fairs in England
Thanks so much for your time Joelle, nice to talk with you today
Lets start with your background…
Question 1. Is there a story behind what got you started in fine art?
I grew up in Art, with my parents being keen Art Collectors, my uncle being an Artist, and other relatives working in the Art trade as Dealers. I graduated from the Art Academy in the Netherlands, and moved to London shortly after, and since been involved in the creative industry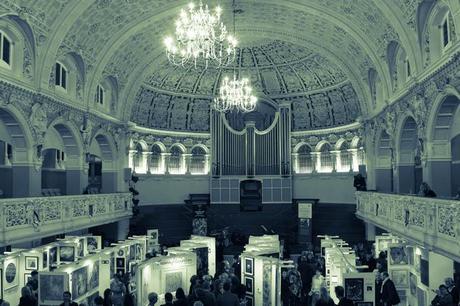 Question 2. As curator of a large International Art Fair, how do you deal with the stress and pressure of such a high profile job. Any tips for other people in stressful creative positions?
Good question, haha!
The stress can be immense at certain times, and I don't think some people realize how much work goes into the organisation of each Art Fair
I workout and do Bikram Yoga at 6am so I have a clear head when I start working. And I am blessed to work together with some great people, staff, as well as exhibitors, some have become good friends, and I always look forward to meeting new people at each event
I also have a Reiki Master stand-by at most Art Fairs, she helps releasing the stress if needed. I can recommend to other people in stressful creative positions to stay focussed, but to also try and enjoy little pleasures, laughing can be a great stress relief, and to me the key is to keep positive no matter what situation
I don't believe in problems, in solutions only
Question 3. Can you please take us through the routine stuff Joel Dinnage does in an average day as the Curator of the Oxford International Art Fair?
An average day is hard to say, as not one day is the same, because it's more than Curating events. I have a schedule of actions to do in my mind each day, and it always turns out differently
We're currently working on the Oxford International Art Fair, as well as Tokyo, Amsterdam, the launch of the Contemporary Art of Excellence book, writing editorial pieces for Art Magazine's, and the Press is on the phone daily, actually preparing now for an interview for the BBC Radio…
Hundred things at once!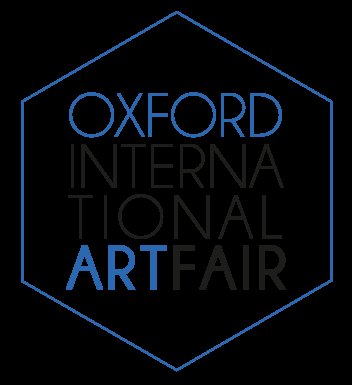 Question 4. For people who might love art, and one day want to be an art curator, in a local gallery or maybe an International Art Fair, what advice would you give them?
Hard question, but I guess with anything if you set your mind to it, and you work hard for it, you will, and can achieve anything!
Question 5. What does Joelle Dinnage love most about her job as Curator?
The artworks I have the pleasure of seeing! So many fantastically talented artists will be on show, with pieces to suit everyone's taste and pocket, against the backdrop of a beautiful setting in a beautiful, historic city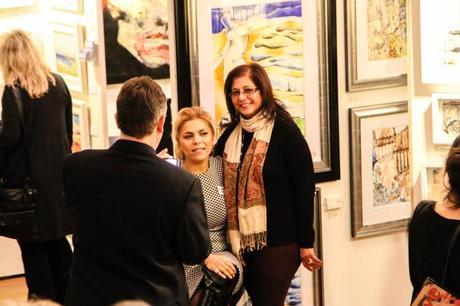 Come along and soak up the atmosphere, meet the artists and invest in some unique art. It's a fabulous day out.
Thanks Joelle for your time and allowing us into your professional life behind the scenes. I'm sure this year's event will be an enormous success for the Global Art Agency team. Joelle can be contacted via Twitter @JoelleDinnage or her website http://joelledinnage.com/
If you're currently in Oxford and would like to get some free tickets to the Art Fair they can be booked online by going to the website www.oxfordinternationalartfair.com
Also, there's a private viewing and champagne reception costing £10 from 6pm to 9pm on Friday 6th February
The main event starts on Friday 6th February and goes until Sunday 8th February 2015 at Oxford Town Hall, Oxford, England
Simon Brushfield will be amongst the artists exhibiting in the 2015 Oxford International Art Fair following on from a successful show at the 2014 Barcelona Art Fair. Click here for Simon's latest original painting on sale now
© Copyright Simon Brushfield – Joelle Dinnage: A behind the scenes look at The Oxford International Art Fair England
Join Simon's art lovers mailing list today