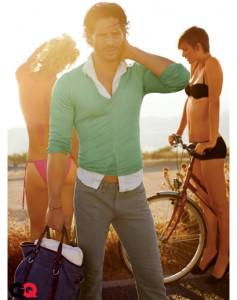 Before he was known as protective werewolf Alcide, Joe Manganiello had a number of odd jobs including delivery man for a masonry company. But his successful turn as Alcide made him a regular on True Blood.
Joe's incredible physique isn't really a secret. It's kind of a highlight of the show, really. However, Joe swears he's just playing the character as written.
"If Alcide was described as weighing 300 pounds with a comb-over and missing his front teeth, that's what I would look like."
Let's all thank our lucky stars that's not Alcide's description.
Joe's the center of GQ's Summer Vacation Style Guide so be sure to check him out. Seriously, check it out.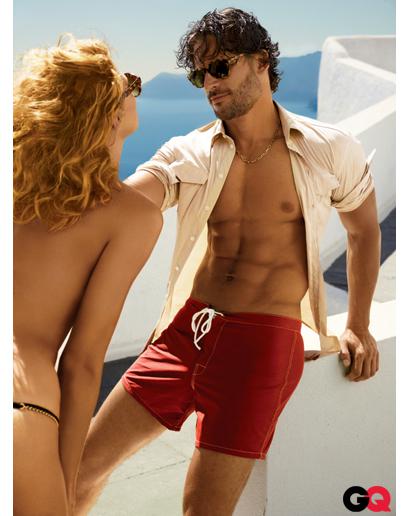 Source: www.gq.com – The Summer Vacation Style Guide with Joe Manganiello
(Photo Credit: Carter Smith, GQ)