I'd already reviewed Joe Fresh's lip tint here in shade Berry .
Crush is a true orange shade - very much like a concentrated orange soda drink! The difference I found between the darker Berry shade and this shade in Orange, is the level of pigmentation.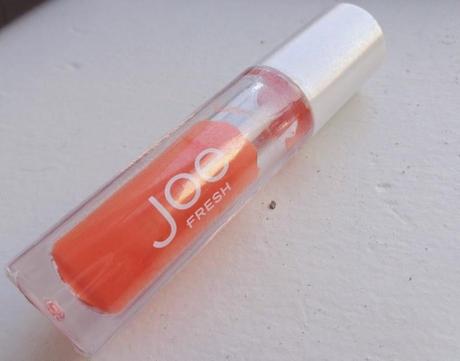 Not that this one doesnt stain...it does.. but it ends up looking like I was sipping on an orange ice lolly for too long.. not very sophisticated right? I guess, if you have non-pigmented lips that lean more to white, then this would show up better  and will look more coral-orange.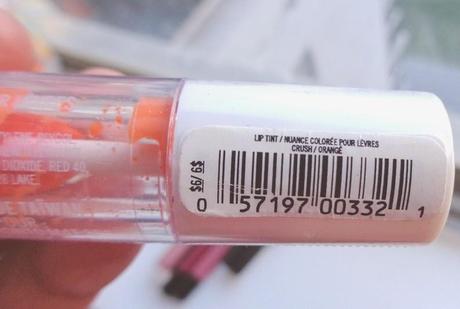 But on pigmented lips like mine, this gives an 'ice-lolly' effect - which makes this one, not a very desirable buy for me...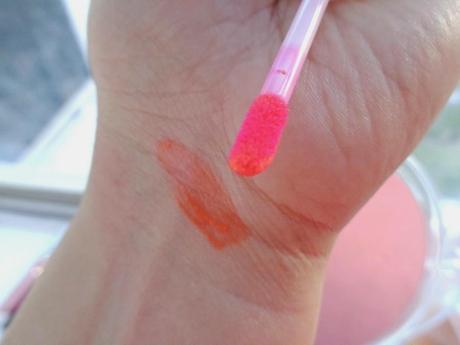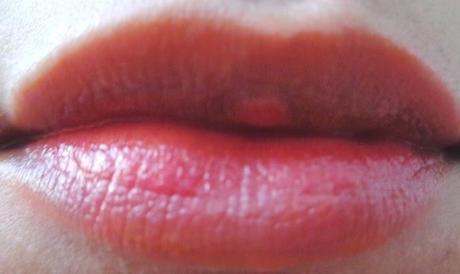 OVERALL: I like the product, but I am not sure if I will ever buy the same color again!