10/20/2011 – by Jenice Armstead
Government agencies are able to hire in all career categories by using Special Hiring Authority (SHA), and many agencies are taking full advantage of this hiring ability. Government agencies have the ability to use SHA for recruiting people – outright. The key is to research the agency's SHA options.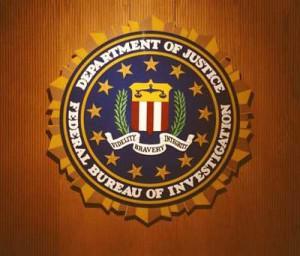 U.S. Government
Individuals who have special priority selection rights under the Agency Career Transition Assistance Program (CTAP) or the Interagency Career Transition Assistance Program (ICTAP) must be well qualified for the position to receive consideration for the special priority selection.
Federal employees seeking CTAP/ICTAP eligibility must submit proof that they meet the requirement of 5 CFR330.605 (a) for CTAP and 5 CFR330.704 for ICTAP. This includes a copy of the agency notice, a copy of their most recent Performance Rating and a copy of their most recent SF-50 noting current position, grade level, and duty location. Also, remember to annotate your application to reflect that you are applying as a CTAP or ICTAP eligible.
Individuals who have Veteran's preference and submit a DD214 Member 4 copy (VEOA Employment Opportunity Act, Veteran's Recruitment Appointment) apply through a separate procedure. To be eligible for a VEOA appointment, a veteran must be honorably separated and either be preference eligible or have substantially completed three or more years of continuous active service. Under the Veteran's Guide, vets that have a disability of 30% or more can be hired – out right for a position they would qualify for if they were to submit a resume. For example, if a 30% vet qualified as an information technician – a hiring official would be able to hire them straight into the position.
If you feel you meet the requirements on veteran's preference see Vet Guide Website: http://www.opm.gov/veterans/index.asp
Then there are the student programs. These programs include but are not limited to the Student Career Employment Program (SCEP) and the Student Temporary Employment Program (STEP).
The government is ALWAYS hiring students; this is an excellent way to gain federal experience and receive great benefits. In other words, this is a great way to get your "foot into the door" and the programs have great benefits including retirement, leave, flexi-work schedules, and more. In some hiring cases, they will even pay for your relocation to the hiring area that you selected during the start of your application process. With the government needing to "replace" the workforce that is currently retiring, these programs work  and will provide YOU career stability. See the websites below for additional requirements and more information.
http://www.opm.gov/employ/students/intro.asp Office of Personnel Management Student Website
http://www.usajobs.gov/STUDENTS.asp USAJOBS Student Website
http://www.studentjobs.gov/ STUDENTJOBS Student USAJOBS Website