Posted 22 July 2014 12:00 AM by Operations
According to the International Labour Organization, 317 million accidents occur on the job annually. If improving your small business safety practices has not been a priority before, it may be a good time to reassess your previous processes. Investing time and money into your job safety program can make a huge difference down the road. Spending time to brush up on safety procedures with fieldworkers and office managers can save your employees from injury and in some cases death.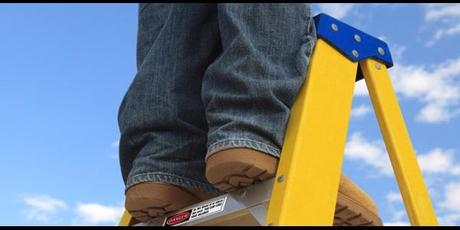 Here are a few job safety tips and tricks to help improve your small business safety program:
Play spot the hazard
Try to be proactive with work safety. Identify any hazards that you can see could be a problem in the future. Hazards are anything that could cause harm to your fieldworkers. Examples of hazards are tools and equipment that could cause cuts or abrasions. Hazardous materials such as chlorine may irritate the skin.
Once you have identified possible hazards within your workplace, it is time to put a plan into action to minimize the possible risk. Work with your staff to come up with a plan to control the hazards. Often, your staff will have a better idea of what the hazards may be, since they deal with them daily.
Train and retrain
When new employees come on board, it is a great idea to provide training to them and any existing employees who may need a brush up. This can either be a short session - like 5 minutes at the end of the day- or a designated training day at the work site. New employees should always have a full training, to show your staff that you are serious about work safety.
You can also offer optional trainings monthly for employees to brush up on their skills. Training your fieldworkers to be aware and safe in the workplace or at a job site is an essential part of minimizing harm in your business.
Keep fieldworkers accountable
Make it clear that everyone is responsible to ensuring a safe work environment. Since you aren't always going to be at job sites with workers, train them to do their own safety inspections. Listen to their feedback and always keep track of equipment maintenance.
Stay informed
Keep up to date with industry trends and resources. Trade association or union publications will help to ensure your work safety program is competitive with industry standards. Many of these online sources have downloadable assets such as fact sheets and checklists, which can save you time from creating your own.
Alright, now commit!
After you develop your small business safety program and goals, make sure you stick to your guns and execute! By continually reinforcing the importance of job safety to your team, it makes them more likely to comply and be aware of any future safety risks.
Your fieldworkers are valuable assets in your business. Their health and safety is particularly important. Remember an injured staff member requiring time off work will affect your business operation. Can your business cope with the demand of jobs if you are down workers due to injury?
Please check out: Ensuring Fleet and Driver Safety: How Technology Helps Service Businesses Adhere to Regulations and Protect Employees
Download Whitepaper
Ready to take the next step to a safer workplace? Request a demo of Fleetmatics and start making your business more safe today!