87.
I left my position with Intown Manchester last June to follow my husband to Kansas, where he had accepted a job. After uprooting our entire lives, he was laid off that September. We made the decision to return home to NH - our real home.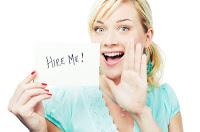 Since returning to the Granite State, I have applied for 87 different jobs. That's 87 cover letters. 87 resume revisions and a whole lot of waiting. I've been lucky enough to land interviews for a good percentage of them, even making it to final candidate status over a half dozen times. While job hunting can be a stressful and sometimes frustrating experience, it has taught me some invaluable lessons...
The Devil is in the Details (Or Lack Thereof)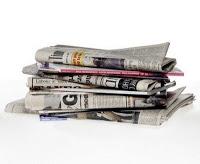 I utilize several different job boards when hunting. It is easy to see a job title and get jazzed thinking 'This is PERFECT for me!'. Sometimes, this is true, and sometimes it couldn't be further from it. Do not speed read through a job description, focusing only on the qualifications. Just because you have a
degree, the # of years experience they are looking for and the skills they list are in your toolbox does not mean the job will be a good fit for you. Read the ENTIRE job description. Take the time to comprehend the tasks that you will be required to perform and try to visualize yourself doing the job. Sometimes job postings leave key details out (percentage of travel time required, software skills needed, etc) so don't feel hesitant to call the employer and ask some questions before making the decision to apply.
Customize Your Application Materials

Your cover letter describes how you are capable and knowledgeable about the duties and skills outlined in the job description. A static cover letter touting your best qualities won't cut it. It has to explain your experience and skill levels relative to what they are looking for. Otherwise, into the shredder/deleted items folder it goes.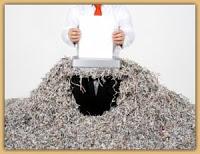 I've been to interviews where the hiring manager has said that they had to read hundreds of application materials in order to narrow it down to potential candidates so if you want a shot at an interview, make sure your cover letter will entice them to get past the introduction.
Not all resumes are created equal. Shooting off a drab, unpolished and outdated resume to a potential employer will almost certainly result in no response or a swift 'thanks but no thanks'. Like your cover letter, your resume, while keeping the usual necessary key points, should be malleable to the position you are applying for. Remember, your resume is a self-promotional marketing tool. Talk about you and your experiences in your previous positions. Listing a former position without describing your specific duties and accomplishments says very little other than you had a job somewhere else at some other time.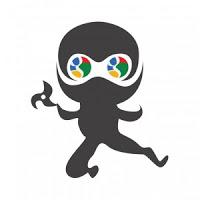 Your resume needs to convince people that you can do the job and do it well so don't forget the how and why! Be sure to include an objective that matches the job description but take it easy on the fluff. A serious employer doesn't want to read an objective stating that your goal is to 'Enhance your company's mission with my marketing ninja skills'.
I have gaps in my chronological work experience section because I did not start working professionally in my chosen career path until 2007. Before, I thought listing my position as a teachers aide at a private school was a bad idea but it shows I was working. Regardless if you were in a leadership position, a stay at home mom or a circus clown, LIST IT.
The Waiting is the Hardest Part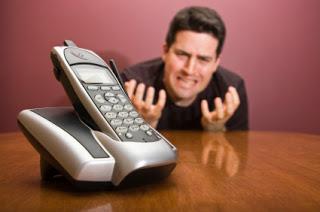 Amen, Tom Petty. After spending a significant amount of time perfecting your application materials (Remember this part when we get to the Golden Rule topic later on)
and submitting them, the clock starts ticking...slowly. Patience truly is a virtue and in this current job market, companies are taking a long time to ensure they select the right candidates. Regardless of how perfect you think you are for the job or how excited about it you are do not contact them unless they have contacted you first. There are few exceptions, like if you know the employer personally, but otherwise just sit tight. I've applied for jobs and heard nothing for over 2 months.
Interview Do's & Don'ts
Hallelujah! You get a call/email/message in a bottle expressing an interest in speaking with you about the job you applied for. It's been my experience that they will want a phone interview before deciding to go any further but these suggestions apply to both phone and in-person interviews.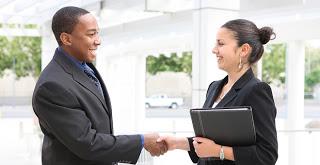 Do not assume that this is a simple getting to know you chat and be prepared! Do stalk the company website, Google for any latest news on them, familiarize yourself with their services or products, leadership team, company history and prepare a list of questions about the job (What is a typical day like? Will I be managing others and if not, whom would I be reporting to? What happened to the person who held this position previously? What is your timeline for hiring for the position?) I've had some crazy questions thrown at me before so expect the unexpected. Bring a notepad and use it. As for attire, a suit is always the right choice. Don't over-do your hair and makeup and refrain from bathing in perfume or cologne.
Do ALWAYS end the conversation by thanking them for their time and consideration. Let them know that you are happy to provide additional resources (but at least come prepared with a list of references in hand)Do send a follow up thank you email or letter and be sure to list any additional questions you may have forgotten to ask at the interview. Let them know you are genuinely interested!
The Golden Rule - Not Just for Kindergarten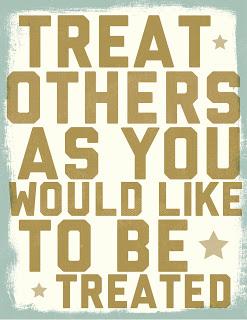 We're all familiar with the Golden Rule, right? Essentially, we should treat others as we would want
to be treated. During my time spent job hunting I learned that this rule is often forgotten by potential employers. In my opinion, job hunting is a job. Without mentioning any specific company, I have to say that I have been shocked by the lack of simple courtesy. If a company doesn't think you are a good fit, I feel that they should at least send you some sort of correspondence stating so. Many employers do this and it is appreciated. Surprising to me where the instances when I have had an in-person interview and then heard nothing. No call. No email. No message in a bottle. If I were an employer, I would think about the Golden Rule - that if the roles were reversed, that I would want to hear back - whether it was a static rejection letter or a simple email. Sometimes observing how potential employers interact with potential hires is a good indicator of whether or not you would want to work for that company. A company's greatest asset are their employees and if you catch a vibe that they don't treat their employees with respect and dignity, that is a direct reflection on the company as a whole and probably someplace you would not be happy working at.
I'm confident that I will find a great job soon but for now, the hunt continues. If you are in the same boat, I wish you the best of luck!