The holidays are a magical time of the year, and present a perfect opportunity to show friends, family and loved ones how much you care in the form of gift-giving. Some people are easy to buy for, others present you with a serious challenge - either because they are someone you don't know very well or they seem to 'have it all'. The safest gift to give to anyone is a bank gift card, which they can use same as a debit card but there are people who find gift cards to be too impersonal (I'm not one of them). Unfortunately, opting to buy someone a gift without really knowing them often leads to your present being A) tossed into the abyss of a closet or B) re-gifted.
Obviously, I can't tell you what to buy (gift card) BUT in an attempt to aid you in your holiday shopping adventures, I've created a short list of what I feel are the most horrible holiday gifts and some good gift alternatives.
1) Anything with the Words 'As Seen on TV' on the Packaging
Think back to last year... chances are if you went to a Yankee Swap party, more than a few people ended up with a 'Snuggy'. In the 80's, it was the 'Chia Pet'. For a gag gift for someone you don't really know, it can be overlooked but 2012 has brought us some truly terrible As Seen on TV tragedies. The worst, in my opinion, is 'The Perfect Meatloaf Pan'. Besides using phrases like 'Air-Bake Tray' to make it seem revolutionary, every meatloaf shown in the commercial looks like someone took a few cans of dog food and molded it into a meatloaf-like shape.
Good Gift Alternative - Cotton: The Cookbook My friend Jeff Paige (chef/owner Cotton in Manchester, NH) has assembled some of his best recipes in this book which includes his recipe for meatloaf - which is hands down the BEST meatloaf I've ever had. 2) Furby When my twins were younger and these came out, they were all the rage. Each of them asked for and received a Furby for Christmas. The idea behind the Furby was that it was built to learn the more you interacted with it. Both of my sons Furby's started out as harmless dolls that quickly evolved into 'Child's Play' like creepy monsters that would inexplicably start talking and blinking it's eyes in the middle of the night AFTER you had turned them off. Well, it seems that the geniuses at Hasbro have come out with what they are calling the 'All New Furby' with a subtitle of 'A Mind of It's Own'. Unless you want your children to have night terrors, forget the Furby because the only thing 'new' about them is their potential to be even creepier.
Good Gift Alternative: Chica from PBS Sprout's Sunny Side Up Show
She's cute, inexpensive and won't plot to destroy your life while you sleep.
3) Yankee Candles
Whenever I stroll the mall I have to hold my nose as I walk past the Yankee Candle store because the collective odor of an entire store full of super strong scented candles gives me an instant migraine. I don't have anything against them personally, but whenever I have been given one as a gift I think A) absolutely no thought was put into this and B) are they implying that my home smells bad? I know people go ga-ga for them but (and this is purely my opinion) candles are meant to be used when the power goes out or if you somehow travel back in time pre-electricity. If I want my house to smell like a chocolate cupcake, I'll bake some.
Good Gift Alternative: Gourmet Cupcakes from Queen City Cupcakes
These are the best cupcakes around. Period. You'll be a gift-giving godsend carrying a box of these 
into someone's home for the holidays.
4) Any Personal Hygiene Product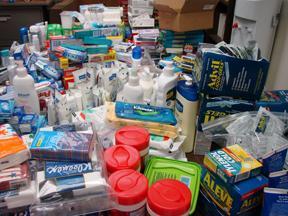 One of the most memorable Christmas day's for me was about 20 years ago. My grandmother always arranged the gifts under the tree in groups of who they were for so you didn't have to dig under the tree and read every single label. This particular Christmas, my uncle Dave, who is a tad socially impaired, didn't have a stack of neatly arranged gifts under the tree - he had one GIANT, beautifully 
wrapped box next to it.
We were all wondering what it was... a TV? a new stereo system?
WRONG
. When my uncle unwrapped the box and opened it up, he found a year's worth of bar soap, deodorant, shampoo, toothpaste, shaving cream, etc. Although her intentions were good, 
the gift basically said 'you have horrible personal hygiene so let me help you'
. Cologne and Perfumes are exceptions, of course, but bar soap? We talk about this holiday horror show
every
year.
Good Gift Alternative: Gift Certificate to a Day Spa or Salon
Everyone loves & needs a little pampering now and then and both these ideas will be well received 
and won't imply anything other than you care enough to want someone to treat themselves to something nice.
5) Unless You Know the Person REALLY Well - Clothing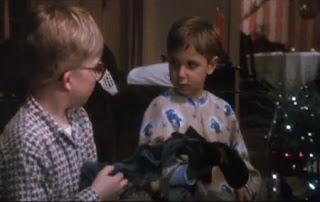 We've all seen it unfold before our eyes - a loved one unwraps a gift box to find an article of clothing that is completely NOT their style, is the wrong size, not meant for their body type and let's not forget about the ultimate clothing gift giving nightmare: the Cosby Sweater. For kids, it's a gift of necessity more than joy but for an adult, giving someone a sweater, pair of pants or even something simple like a hat or gloves usually results in either the item being returned (BTW always include a gift receipt) or re-gifted.
Good Gift Alternative: A Bank Gift Card
Some people think gift cards are thoughtless but I disagree. One of the best memories I have in my childhood was the year my parents stopped giving me gifts and started giving me cash or gift cards. Mall gift cards are okay, but a bank gift card can be used anywhere (grocery store, liquor store, independent small business or boutique or online)
Let's face it - you can't always hit a holiday gift home-run but, if you take a few moments out of your hectic holiday schedule to carefully choose a thoughtful and useful gift for everyone on your Christmas list, you will truly know what it means when people say it is better to give than to receive.