I recently tried JM Curley for the first time for dinner a few weeks ago, and it was a great experience - comfort and bar food taken up a notch. They had a sparkling rose by the glass, so naturally this is what I started with to drink.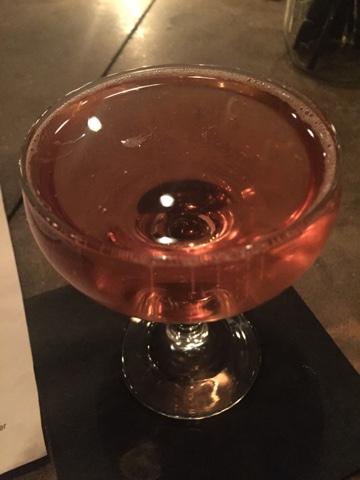 My friend and I shared the fried pickles as an appetizer and they were delicious- thinly sliced and breaded so they were extra crispy and served with a slightly spicy aioli for dipping.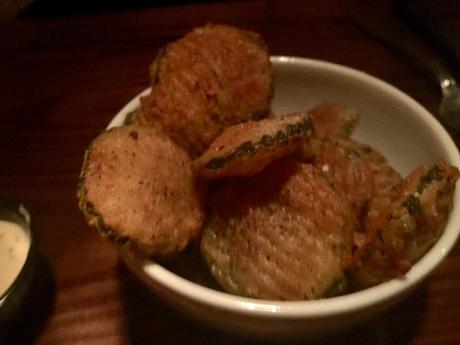 I ordered the fried chicken as my main course, and this was huge! It came with four pieces of chicken, a rosemary biscuit, and generous side of coleslaw. There were several dipping sauces including a bbq and a hot sauce, but the chicken was so tender and flavorful it didn't need any sauce at all.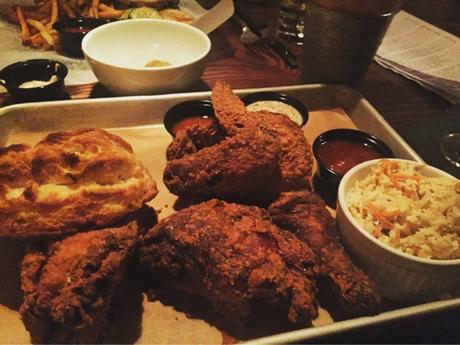 My friend enjoyed her veggie burger with cheese, caramelized onions and lots of fries!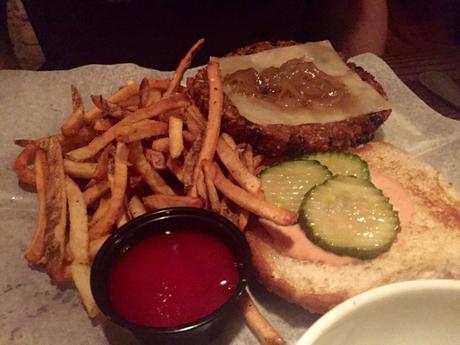 Since I took most of my meal to go, there was no way I could even think about dessert which is rare! I'd wanted to try JM Curley for awhile but always skipped it because they're always so busy. This time we went in and asked, and the wait was only 20 minutes so definitively worth checking out!