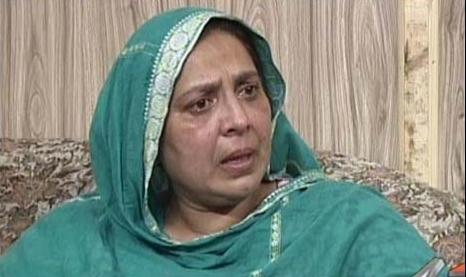 Saira Bano, the daughter of Goga Pahalwan, widow of Jhara Pahalwan and cousin of Begum Kalsoom Nawaz, has announced to contest election against Pakistan Muslim League-N (PML-N) chief Nawaz Sharif from NA-120 seat at the ticket of All Pakistan Muslim League (APML).
Saira Bano said that after the death of his husband, no one from her relatives care for her.
Begum Kalsoom Nawaz's first-cousin said that she has been repeatedly threatened and is asked not to use the name of Jhara Pahalwan, adding she is the mother of four children of her late husband, her son is unemployed and the daughters are yet to be wedded.
Saira Bano further said that APML chief Pervez Musharraf has promised her to come Lahore to partake in her election campaign.