Bank holidays are great aren't they? If you're lucky you get another day added to your weekend, which is always a bonus. But, if your employer isn't so kind, there are a few other good things, such as all the deals that pop up. This bank holiday just past, I managed to bag myself a couple of these rather amazing offers. The first one I snapped up was a Tatty Devine Lucky Dip box. I went for the little box which contained three lovely surprises for a tiny £15. It was a tense time waiting to find out what was inside my special little box. When it arrived I was not disappointed....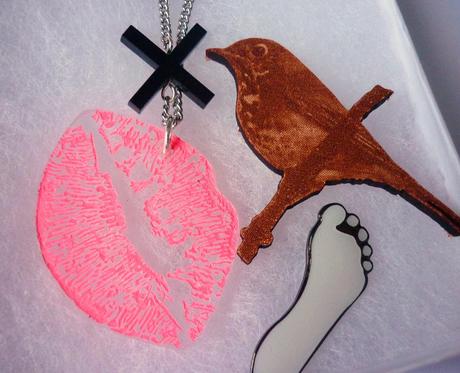 I love the little bird brooch, it is very cute and looks great pinned onto my many cardigans. The lips are a fabulous pink color and the little x is a lovely touch. And the foot pin is just plain fun.
The second deal I took advantage of was the Me & Zena offer of 20% off. I've had my eye on a few of their pieces for a while so I didn't hesitate to snap up this little number.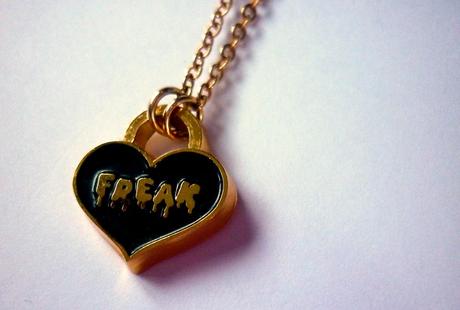 The necklace is really tiny and cute and I've found it so easy to wear.
And I can't finish without mentioning the gorgeous packaging. Great packaging always makes a purchase feel super special, even if it was a bargain.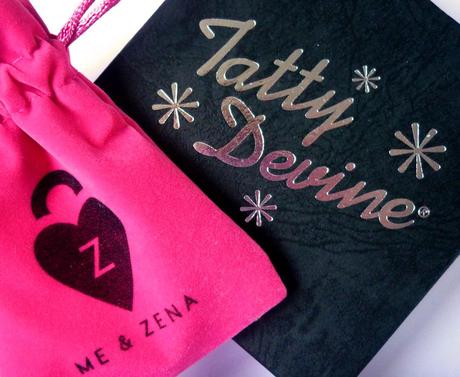 Did you bag yourself any bank holiday bargains?