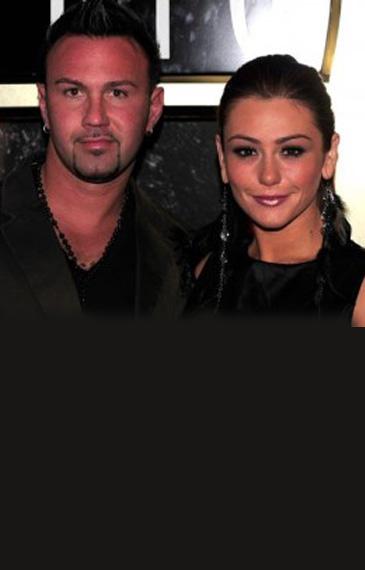 Jennifer Farley popularly known as JWoww has finally said agreed to marry longtime beau Roger Mathews. Roger popped the big question the Jersey Shore after a skydiving session which was filmed for Jersey Shore spin-off Snooki & JWoww.
According to the quotes of a production insider:
"It happened the middle of last week during filming for season two of Snooki & JWOWW … (JWOWW) and Roger went skydiving and jumped out of a plane together. After landing securely, Roger shocked her by getting down on one knee and proposing."
"Of course, she said yes!"
The Jersey Shore star received a huge bling from her boyfriend. Fortunately, JWoww was pleased with the size of the ring. Last month she revealed that as long as she has a large rock on her finger, she will be happy.
As for Jenni's ring, "It's beautiful!" said the insider, "and big." But don't expect to see it anytime soon, as the bling in under wrap, saved for her MTV's second season of spin-off show Snooki and JWoww.
"The crew took great pains to make sure they weren't followed; the footage is being kept tightly under wraps. Everyone will have to wait to see it."
She told in her interview, 'I just want a big ring. That's all I care about – a big ring.'
Though MTV tried hard to keep Roger and JWoww's engagement a hushed event, but the cat's out of the bag.
JWoww's best friend – and new mother – Snooki had publicized the premiere of their spin-off show 'Snooki & JWoww' in June that she is planning to walk down the aisle with her baby daddy, Jionni LaValle.
JWoww, 27, and Mathews, 37, have been dating for the past two years, and fans of both "Jersey Shore" and its sequel have seen the couple experience their fair share of ups and downs.
If news of JWoww's engagement ring is true, it sums up to only one thing: A 'Snooki & JWoww' double wedding special on MTV!
Congrats to JWoww and Roger! Terrific way to get engaged…