Hello Fashionistas! I hope all is well and that we are staying stylish as usual . Last week fashioncrush featured 2 Chainz and Kanye West in some of the sickest sneaks to hit the scene. 2 Chainz was rocking the Jeremy Scott joint's for Adidas Gorillas  . This week I am bringing you some more swag from the amazing Jeremy Scott and his contribution for Adidas.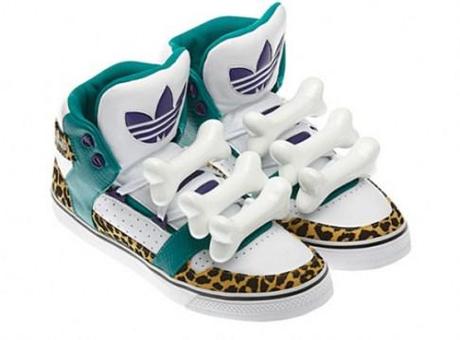 One of my fav's the JS Bones by Jeremy Scott for Adidas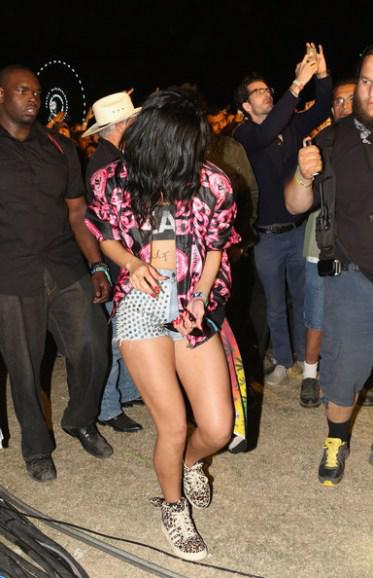 Rihanna was spotte out at Coachella rocking these Jeremy Scott Cheetah's for Adidas.
You know if he has Cheetah's the Leopard's were not far behind. Look at the baby cheetah's !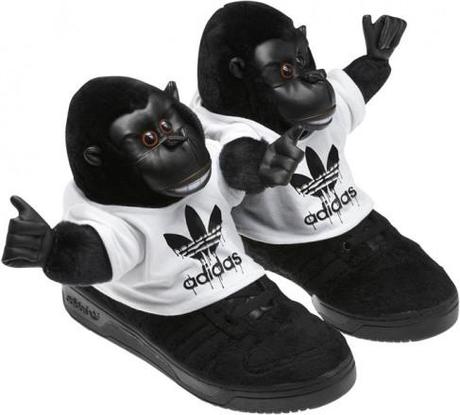 The Gorillas for Adidas by Jeremy Scott.
Dope right!  To see more or to pick you up a pair  visit www.adidas.com .
Until Next Time……..
Stay Fly!!!