Jeremie in the 16th is a place I ate at last month and deemed "perfect, almost too perfect."  At the time, I'm sure I knew what I meant but in retrospect, not so.  Then we'd had a degustation menu of 6 courses; today a la carte with uneven results.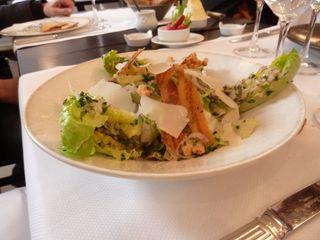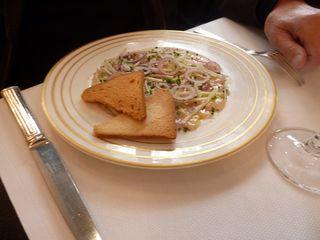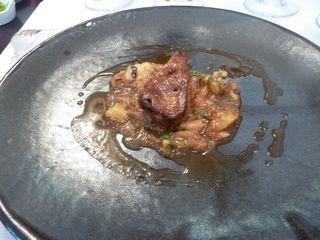 For starters, Mr. P. had the ceviche of daurade, Mr. B the Caesar Salad with bacon strips, and the other three of us had 2 portions of foie gras sauteed with just right sweet sauce (albeit teeny tiny portions for 22 E).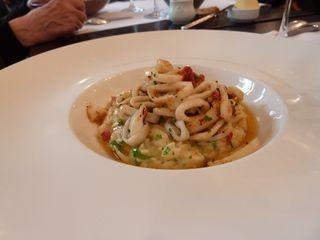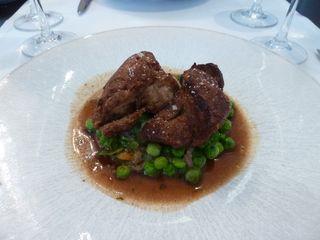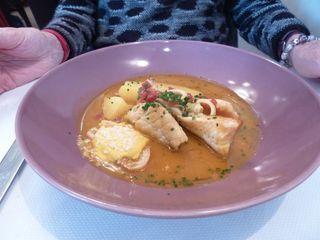 For mains, Mr. B. had the squid with pasta and parmesan - quite nice; I had the sweetbreads with peas (peas?, not the greatest pairing and the sweetbreads were, while crisp on the outside, not moist enough inside for me), and the three others had fish soup that I thought was lacking soul.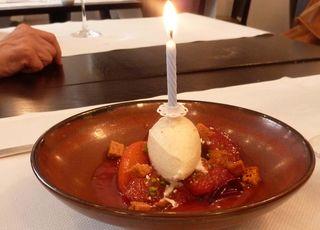 It being Mr. B.'s birthday, Colette arranged to have a candle on his poele of prunes and figs and I thought they were the highlight of the meal.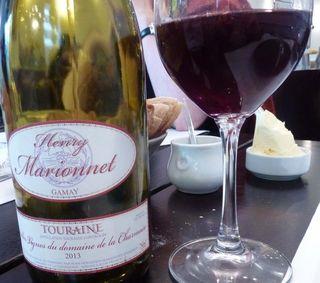 Our bill, with superb bread and even better butter, 2 bottles and a glass of wine and three coffees was 314 E, thus 125.60 E a couple.