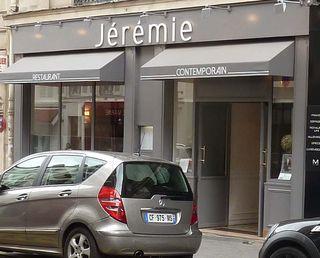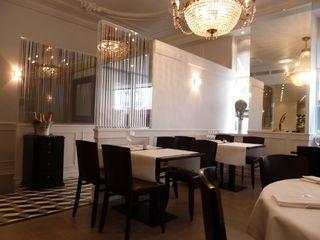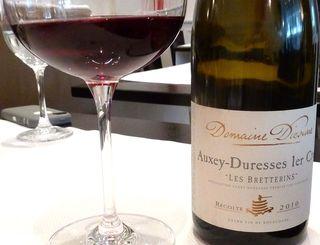 7.0 Jérémie, 33 rue de Longchamp in the 16th, 01.47.04.96.81, closed Saturday lunch, Sunday and Monday (Metro: Bossieres, Iena or Bus #30) has been open since March and was at the top of my list, which coincided with the list of my friends who live just down the street.  I suggested it and the male member said "I'll drop by and reserve, I've been looking in and it looks good, it's in the old Passiflore space and the chef comes from the Violin d'Ingres" or something like that.  Exterior - the required 2014 gunmetal, interior - cool, wine - an extraordinary Auxey Duresses - what could be wrong?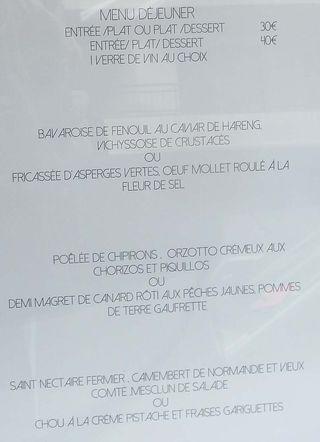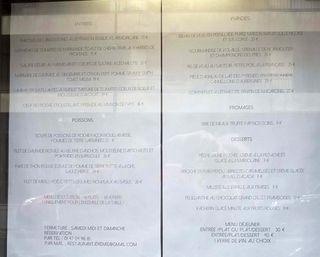 My hosts let me inspect the carte (40-65 E) and lunch menu (30 and 40 E) on which the latter's crustacean vichyssoise and poelee of chipirons, chorizo and picquillos I could be quite happy with but said - "You're our guest, would you mind if we had the degustation menu, would that be too much?"  Would I mind?  Would I mind?  What a great idea.  Test the Chef Jérémie Tourdjman?  Sure.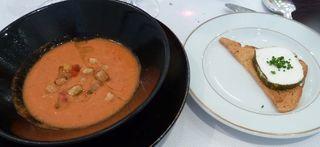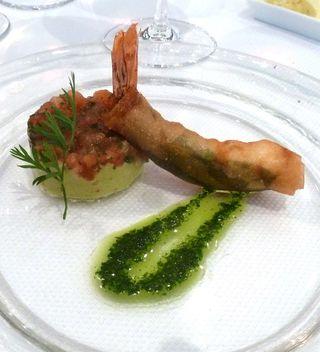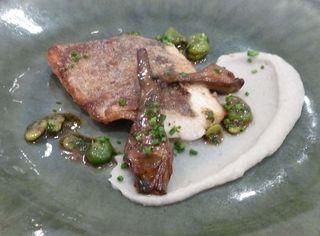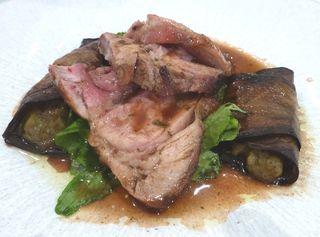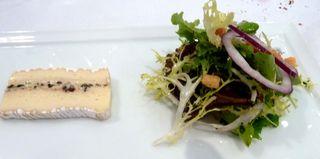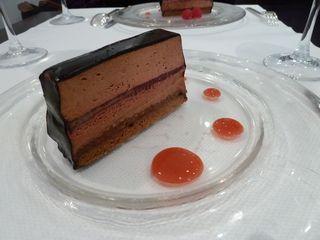 Here goes, with:
Starters of a tomato soup and chevre on toast - sublime
Croustillants of gambas with a pureed avocado with chopped tomato topping - gold standard
Pieces of crispy skinned daurade with pureed and halved artichoke hearts - perfect
Slices of Pyrenees lamb with crispy-skinned/mushy interiored eggplant - more than acceptable
Slivers of Brie de Meaux and a salad - great ending, but then
Tranches of chocolate cake with a very innovate crust - very tasty.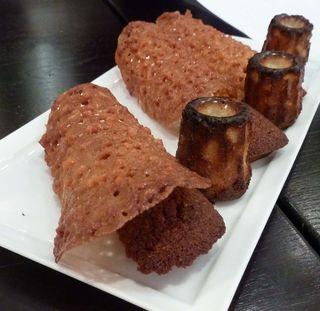 The bill John, ah yes the bill?  Well, see, my friend was paying, we were celebrating Ascension Day (does one really celebrate such?) and we weren't counting calories or glasses. 
Go?  This ranks just outside my top ten for the Spring 2014, it's quite good.  And it's quiet - 81.2 dB if you want to talk.