On Sunday, February 24th at the Dolby Theatre in Los Angeles, California, singer Jennifer Hudson attended and performed at the 85th Annual Academy Awards.
On the red carpet, Jennifer looked stunning in an electric blue, metallic Roberto Cavalli dress complemented by a simple, bone straight hairstyle crafted by Clairol Professional Celebrity Stylist Kiyah Wright.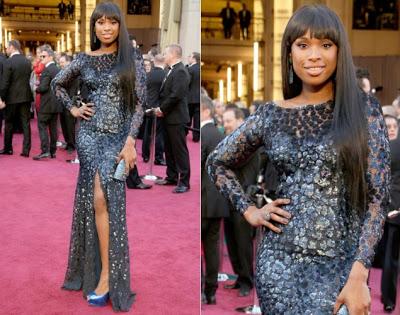 1.) Prep hair with Clairol Professional Jazzing in Coffee Bean, let sit for 5 minutes and wash out with Clairol Professional Repair Shampoo and Conditioner.
2.) Spritz hair with a lightweight silicone spray to tame flyaways.
3.) Straighten small sections of hair using a flat iron starting at the nape and moving towards the top of the head.
4.) Cut wide set bangs and add clip-in extensions for length and drama.
5.) Finish off with another spritz of silicone spray for light hold and added shine.
For Jennifer's on-stage performance, Kiyah complemented Jennifer's sparkly, statuesque Kaufman Franco dress with shiny, voluminous waves.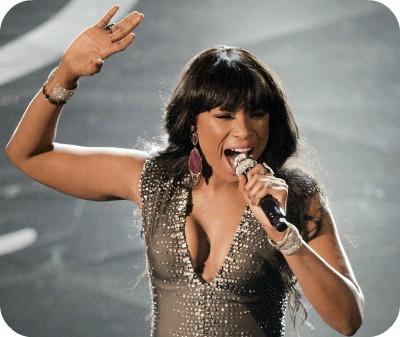 1.) Curl 1-inch sections using a 1-inch curling iron starting at the nape and moving towards the top of the head.
2.) After curling each section spritz with a light aerosol spray to provide lasting hold and shine.
3.) Continue curling each section for soft, malleable waves.
4.) Cut wide set bangs and add clip-in extensions for length and drama