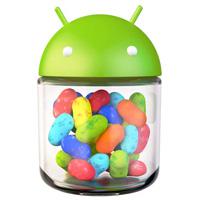 Approximately six months have Motorola Xoom tablet users have added value in the tablets as they can enjoy the update Ice Cream Sandwich

 . 

Now for the WiFi version Xoom users can prepare for the delicious taste of Jelly Bean Android.
Google has announced on the show I / O yesterday that Motorola Xoom tablet may be one of the first tablet to taste the latest Android, after Nexus 7 for sure. Today Motorola Xoom tablet users in the U.S. version of WiFi that are part of Motorola Feedback Network, began to receive an invitation to experiment.
Here we provide the quotation: '' Hi. Thanks for joining the Motorola Feedback Network. We would like to invite you to take part in a software test for owners of the U.S. Wi-Fi Xoom. 

If you are not using a U.S. Wi-Fi Xoom, please excuse and ignore this message.



If you're interested in testing new software and Providing feedback about your experience, please fill out this short registration form: We recommend you respond as Quickly as possible as start times are Generally fluid. 
Please be patient if we do not contact you right away - and be prepared for a launch at any time. 
When we're ready to begin we will send an email with more information, if you register successfully.
Regards, Matt Motorola Motorola Feedback Network Owners' Forum''
It remains unclear to date how long users must wait until the update is completely cooked and ready for all users of Xoom, but the good news is, Google seems to be very proactive about providing updates to the Jelly Bean-old.
source