Since my first taste in 2014, I've been a fan of this series, but I haven't re-visited it for a review till now with the Jefferson's Ocean Voyage 24. And while it may have been about 8 years since I sat down for a formal review, I haven't been a stranger.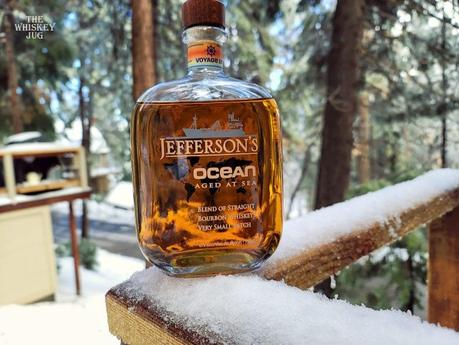 At whiskey festivals, events, brand tastings and private tasting, bottles of Jefferson's Ocean show up and while I haven't loved each one I've had, I haven't hated any of them either. They're all at the very least enjoyable. Let's hope this one keeps that trend.
Let's get to drinkin'
---
Jefferson's Ocean Voyage 24 – Details and Tasting Notes
Whiskey Details
Non-Chill Filtered | Natural Color
Style: Bourbon (blend of straight)
Region: Kentucky, USA
Distiller: Undisclosed
Mash Bill: At least 51% Corn + Rye + Malted Barley
Cask: New Charred Oak
Age: 4+ Years
ABV: 45%
Batch: 24
Jefferson's Ocean Voyage 24 Price: $75*
Related Whiskey
Jefferson's Aged at Sea Batch 8
Jefferson's Very Small Batch
O.H. Ingram Rye Whiskey
James E Pepper Bourbon
Calumet Farm Bourbon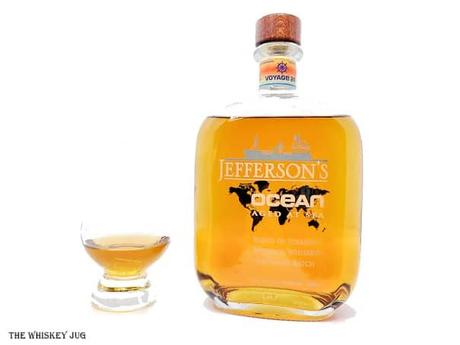 "Barrels of Jefferson's Ocean travel aboard ships that visit ports all around the globe. The constant motion of the sea churns the whiskey, increasing its interaction with the wood of the barrel." – Jefferson's
Jefferson's Ocean Voyage 24 Tasting Notes
EYE
Amber
NOSE
Oaky, caramel, leathery dried fruit, Banana's Foster, vanilla, baking spice and a touch biscuity.
Good side of standard bourbon, nothing revolutionary on this one, but nice.
PALATE
Oaky, caramel, baking spice, Banana's Foster, vanilla, baking spice, biscuity, roasted nuts.
Good side of standard bourbon, nice, but nothing great.
FINISH
Medium -> Banana, oak, caramel and nutty.
BALANCE, BODY and FEEL
Decent, medium, soft and warm.
---
Jefferson's Ocean Voyage 24 – Overall Thoughts and Score
Like most of the Jefferson's Ocean releases, this batch is decent. I do like my earlier batch a bit more, but there is nothing to dislike in this batch. It's a soft, easy sipper with an interestingly heavy banana note. It gets more oaky and spiced as it opens, but never becomes a heavily oaked or spiced bourbon. It stays soft and a bit fruity.
On the whole, this Jefferson's Ocean Voyage 24 comes through as a slightly above average bourbon. There's nothing wrong with it, it's tasty, worth at least a drink and great to mix with, but there isn't a ton of depth to it so it ends up being on the lighter side overall.
SCORE: 3/5 (above average, worth checking out ~ B- | 80-82)
*Disclosure: The bottle for this bourbon review was graciously sent to me by the company without obligation. The views, opinions, and tasting notes are 100% my own.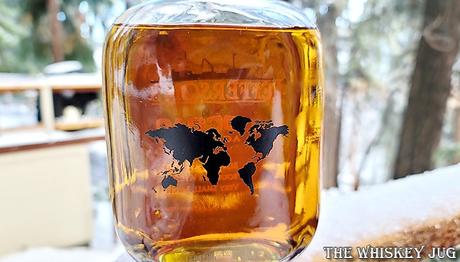 Jefferson's Ocean Voyage 24 Review
$75
Overall
3
Nose

(3)

Palate

(3.5)

Finish

(3)

BBF

(2.5)
Sending
User Review
0

(

0

votes)
Comments Rating
0

(

0

reviews)