So Jason McCoy is set to host the 2nd Annual CMAO Awards being held at the Flato Markham Theatre and I had the chance to catch up with Jason earlier this week.
Corey: Jason, thanks for taking some time to chat about this weekend's upcoming CMAO's. Maybe tell us how you got involved in the CMAO and what to expect the 2nd time around as host?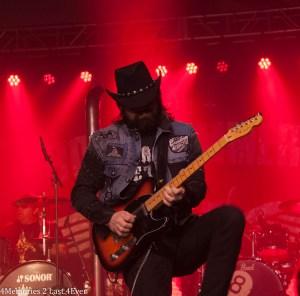 Jason: Well, first of all you know growing up playing country for a living and I was always told how all the country music guys were all from out west. I always knew we had a great bunch of country artists here in Ontario from Harold MacIntyre was a fantastic country song writer to Carole Baker who was also from here. I mean Ann Murray made her base here in Toronto as well. Toronto had a really rich scene from all the artists that came in from other parts of the country with Ian and Sylvia coming into Toronto doing the Yorkville thing. We have a really great history here in Ontario breeding great country music even with Blue Rodeo and their country tinge. For me, celebrating Ontario's country music is celebrating Canadian country music.
Corey: It's kind of funny when you mention the great country artists that Ontario was home to in the 70's and 80's but if we take a look at today. Artist's like yourself, Deric Ruttan, Tim Hicks, Kira Isabella and even new artist Meghan Patrick Ontario is HOT right now.
Jason: Oh ya, it's a really happening place. We have some fantastic venues going. The fans are really starting to show themselves as a formidible market. With Boots and Hearts being here and being one of the largest festivals in Canada so that really helps. It's a synergy between the artists and the fans, one brings out the other. Good Artists bring out Good Fans and we are lucky to have some of the best ones right here in Ontario.
Corey: The hosting duties on Monday May 25th for the big CMAO Awards is this something that you look forward to as its something a little different than being up on stage with a guitar in your hand singing.
Jason: Ya its fun as it's a completely different set of muscles to flex and allows me to step back and just celebrate the music around us. So, ya I really do enjoy that part of it. I am a big fan of the music and a fan first and foremost. It's quite a treat to get to see the biggest and brightest and best right? Everyone likes great and we have done a whole lot of that right here in Ontario.
Jason is set to host the big Awards Show on Monday May 24th at the Flato Markham Theatre. There are a few tickets still available and you can grab those here. I will have more from our conversation later next week when we talk Fueled by Rednecks...

Well if your reading this you must really be bored... So I was born and raised in a small town and have a thirst for good Canadian Whiskey.