For the 3 rd year in a row, Jason Blaine, hit a home run (wrong sport... hole in one?) with his annual Celebrity Classic Charity Golf Tournament. This year's installment, held in his hometown of Pembroke, raised over $80,000 for local charities including Algonquin College, The Boys and Girls Club, and The Salvation Army.
Sound Check Entertainment were thrilled to be back partnering with Jason and his amazing team for the 2nd year, and hope to continue to support this event for many to come.
Tuesday, June 14 the stage came alive with The Western Swing Authority returning as the house band, with featured performances by Jason McCoy, Dallas Smith, and of course our host, Jason Blaine. This year, Jason also invited local up and comers River Town Saints along for the ride.
Jason Blaine made several appearances throughout the evening, working his way through some favourites from his song catalogue, including Home Sweet Home, Cool, and Dance with My Daughter. I suspect we'll be hearing a lot of that one at weddings this summer. Jason's passion for his hometown was evident in the energy that he brought for the entire two days, but even more evident in his performances. He even joined a group of fans on the dance floor for a few songs during another one of the performances.
River Town Saints were the first guest up, performing both of their singles A Little Bit Goes a Long Way, and Cherry Bomb. The video for Cherry Bomb has just been released, and promises to be a big hit this summer for this Arnprior, Ontario based band. These guys bring a lot of energy and fun to their show. Keep an eye out for them playing a fair or festival near you this summer.
Jason McCoy took the stage a little further into the gala, opening with 10 Million teardrops, and performing hits ranging from Born Again in Dixieland up to an improvised version of Mud on request from the crowd. He warned the audience "I don't think I can do it without my Hammers with me", but played an excellent crowd pleasing rendition - as if a performance by him would ever be any less.
Dallas Smith and his guitar player Darren Savard entertained the crowd with an acoustic set, which included his hits Wasting Gas and Cheap Seats. After Jason Blaine made a point of telling Dallas that Pembroke was a rock and roll town, he obliged with a classic from his days with Default, Wasting My Time. Seeing him in this acoustic format was a real eye opener to how gifted he really is.
Wednesday's sold out golf tournament was full of entertainment, with both Jasons, Dallas, Darren, and River Town Saints frontman Chris Labelle playing in the tournament, and keeping everyone entertained. Some scores were kept, but this amazing tournament was all about charity, fun, and entertainment. Lots of fun was also had on the first tee box, where teams were invited to have fun pictures taken by noted Ottawa photographer Sean Sisk.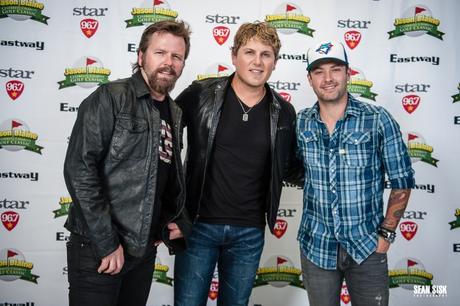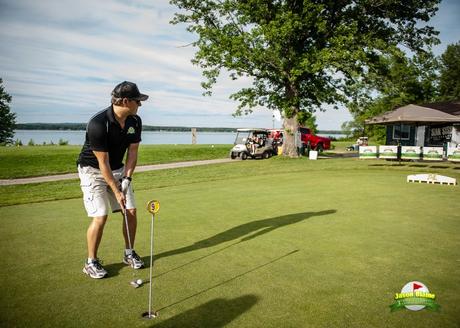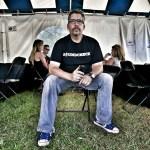 Born and raised in small ltown Ontario, Love me some Whisky & Country Music. Blogger, Photographer and Country Music Junkie.