We had a chance to catch up with Jason Benoit during Boots & Hearts this past summer. He hammered out a killer Mason Jar Session of his new tune All Wanna Party. Check it out below. And don't forget to request it at Country Radio now.
Corey Kelly / @CoreyKelly76
Photos of Jason Benoit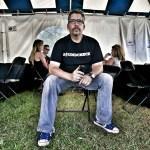 Born and raised in small ltown Ontario, Love me some Whisky & Country Music. Blogger, Photographer and Country Music Junkie.