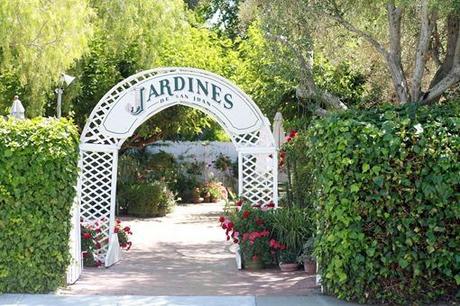 Yesterday the family ventured over to San Juan Bautista for an afternoon of walking and eating. We decided to go to Jardines to enjoy the beautiful outdoor patio while we ate. We also were hoping that the usual live performers would be set up to create some added ambiance.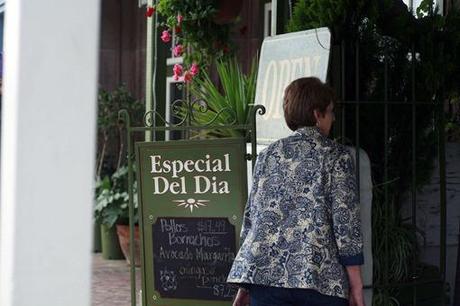 I was really excited to be going back. We used to go over to San Juan Bautista a few weekends a month since it's a measly 30 minute drive north on Highway 101 but we haven't been going lately.
San Juan is a small virtually unchanged community since the 1960's. On days that don't include some kind of street fair the town is quiet and relaxing. Walking up and down main street can take an afternoon, looking in the shops and various bakeries. Yesterday the town was perfect, not overflowing with tourists.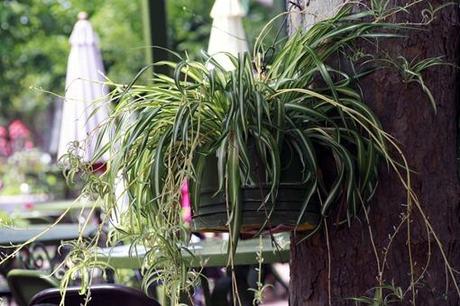 The outdoor patio is beautiful. They've spent a few decades letting the flowers and bushes over grow and take over.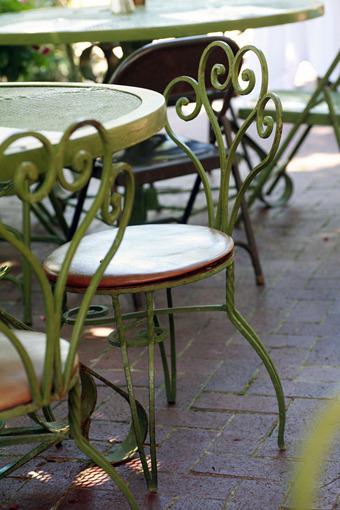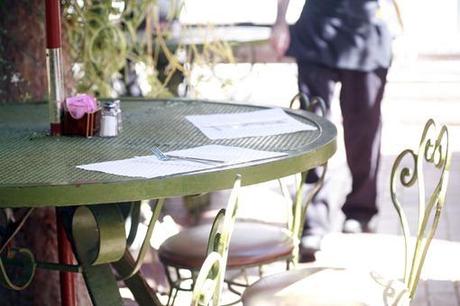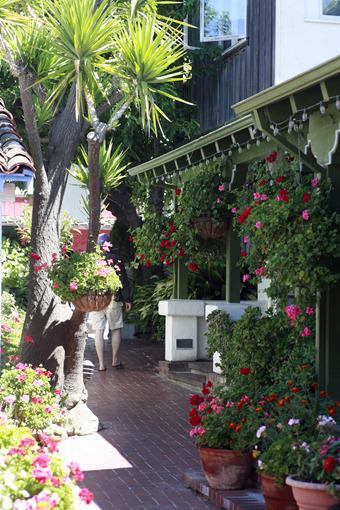 I really like going back because it's exactly the same as when I was in elementary school.
After a brief survey of the exact same menus I chose the veggie tostada which had beans, mixed veggies, lettuce, cheese, and guacamole in a fried tortilla bowl and surrounded with more corn chips for dipping.
While we waited for our food we talked, enjoyed chips and salsa and listened to the live mandolin music.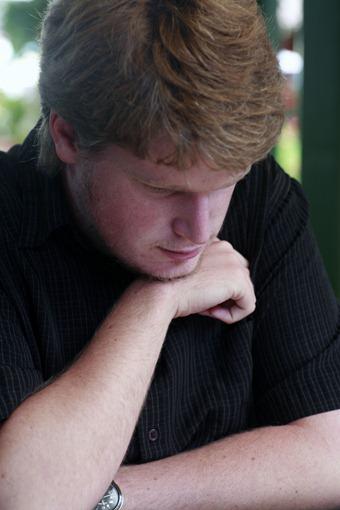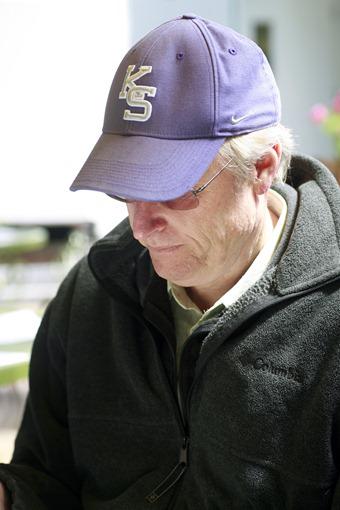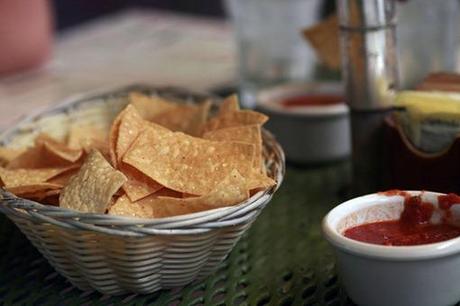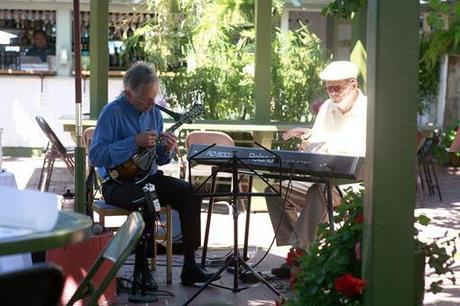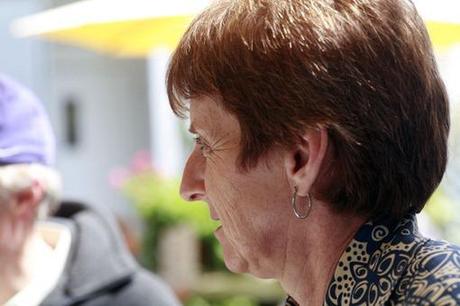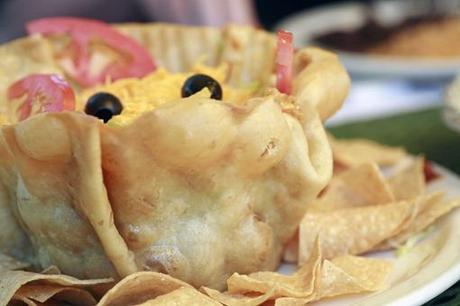 My mom and I had the same thing. We both liked it. I didn't eat the tortilla or the chips but the insides were very tasty.
Jaemen and Dad had chili verde burritos and carne asada. Everything looked wonderful.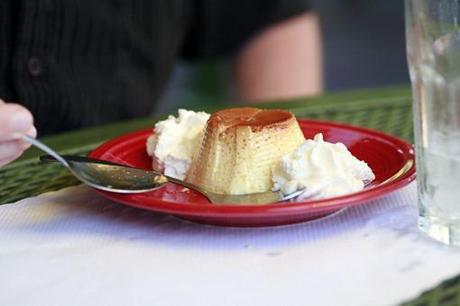 Jaemen decided he wanted some flan for dessert. After I saw it, I wished I liked flan.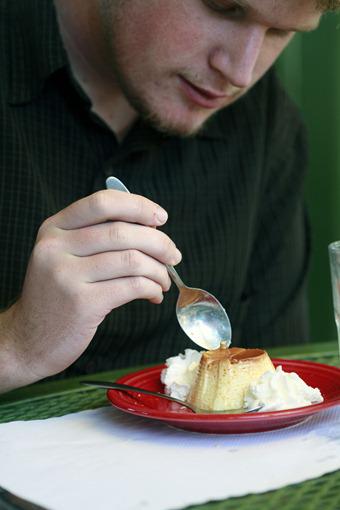 Then we sat and enjoyed the mandolin players for a while before leaving for a walk around historic down town.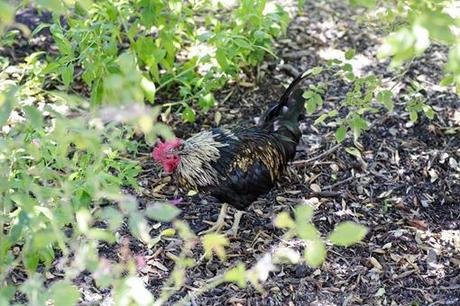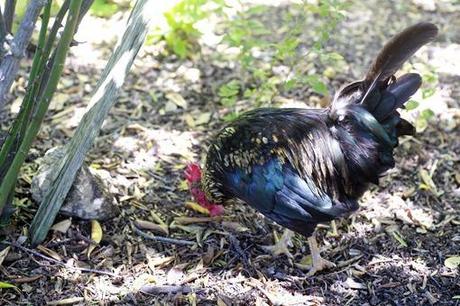 When I was little, I always loved going over to San Juan to see the roaming chickens. Sometimes they'd even be on the patio at Jardines. My brother and I would waste our entire meals trying to feed them.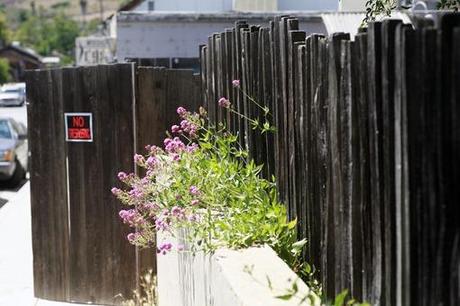 After strolling around we came to the bakery. We had to get some cookies for the ride home.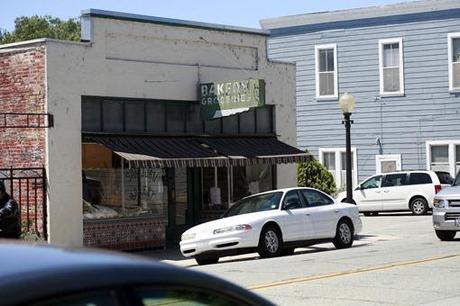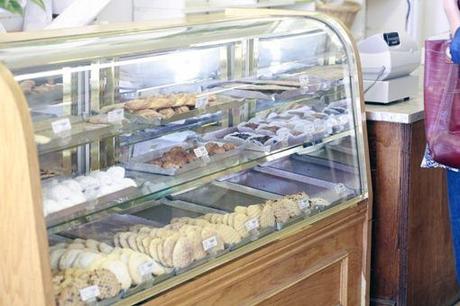 Dad loaded up on some peanut butter, cranberry and chocolate chip cookies.