I got back from Sweden on Tuesday evening and was back at my dayjob on Wednesday morning, and when I came home from work that evening I realised that it is time for a sale. So now I've been a busy bee and updated the webshop and lowered loads of prices for you.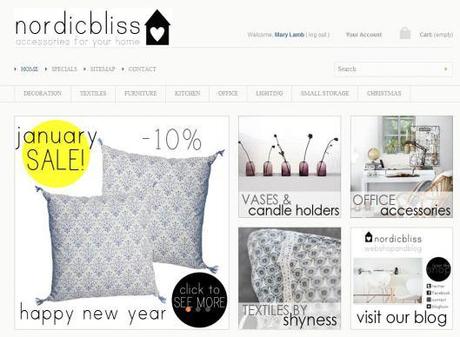 So far all lamps have been discounted with 15%. Click on this link to see all the products that are on sale. Over the weekend even more products will be discounted so stay posted.
Head over and see if you can find something you like.
HAPPY NEW YEAR FROM NORDIC BLISS