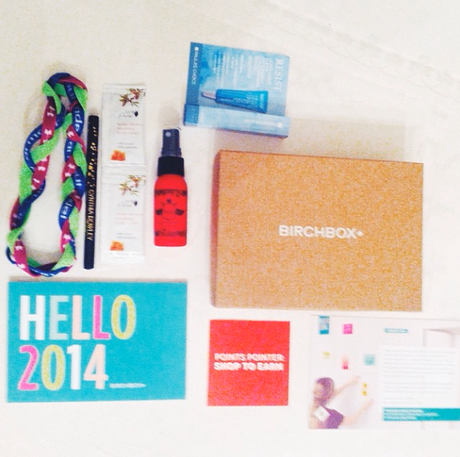 January's Birchbox has to be my favorite so far! In it is included a braided under armor headband, Cynthia Rowley liquid liner, Anti-aging serum by Paula's Choice, Detangler by Beauty Protector, & Nourishing Body Cream by 100% Pure. 
My top two picks from January's Birchbox: 
The first thing I picked up was the braided head band. I always have such a tough time keeping a head band on because they're either uncomfortable or don't have any grip to stay up. The braided head band was neither uncomfortable or grip less. It stayed up and was comfortable. It was perfect when I did my mud mask! No hair in my eyes! 
My second favorite little bit in the box was the detangled. Any girl with thick hair knows that it's tough to find a good detangler that doesn't make your hair greasy. The one that came in this month's box was perfect. It was easy to work out the knots that somehow ended up in my hair and made my hair silky smooth after it's use! 
Make sure you subscribe to Birchbox! It's such fun treat to get every month! 
xo
BCC