So January is coming to an end and I can't believe how fast it has gone! I thought I would show you all my 'best buy' of this month which is something that has stood out from all my other purchases during January.
My best buy of the month is..
Leather Studded Barrel Tote in Black- Ebay
I was looking on the internet for a new bag that I can wear on my shoulder or in the 'crook of my elbow'. I came across this black studded barrel tote bag from an Ebay seller for £17.99 with £3.99 p+p so overall it cost just £21.98 which I think is a good price for such a versatile bag!
It also comes in 5 other colours- tan, red, blue, gray and pink.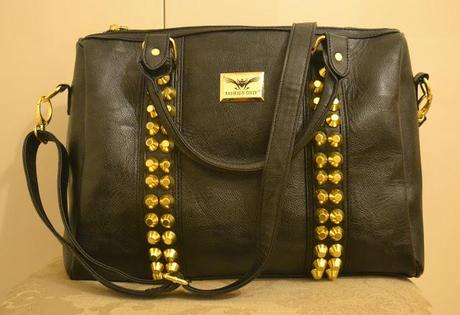 Front of the bag, gold studded detail, handles and shoulder strap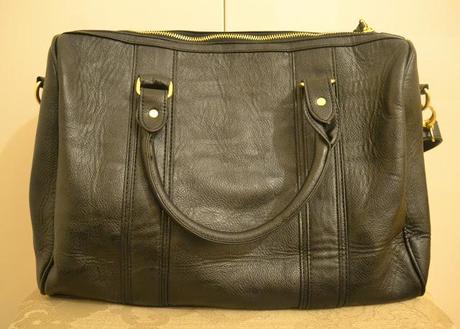 Reverse side of the bag is plain black leather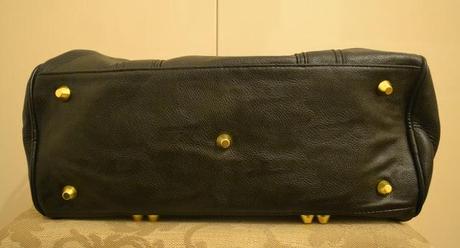 Bottom of the bag, 4 studs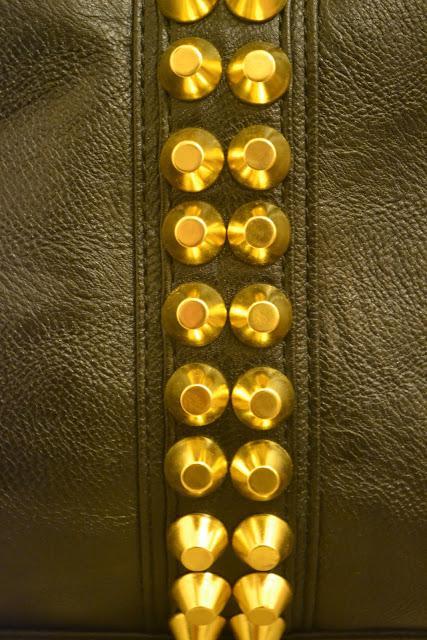 Two lines of gold studs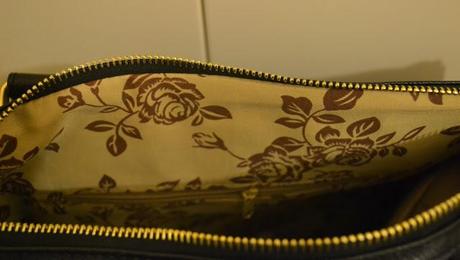 Inside material is a cream and brown floral pattern