My January 2017 Imperial Glamour Beauty Box is here. Imperial Glamour is a monthly beauty subscription that is "full of high quality, natural, organic and vegan products." The owner is seriously so sweet and I love her mission!
"My vision is to design a beautifully themed subscription box curated with LOVE and full of those types of items! I believe that what we put on our skin is just as important as what we put into our bodies. I pride myself on developing relationships with small, primarily women-owned businesses. I want to empower these businesses while also providing my subscribers with the highest quality spa, skincare and cosmetic items made in the United States and Canada."
There are two box options you can choose from. The FULL SIZED box is $25/month (includes  5-6 deluxe samples and at least 1 FULL SIZED product) and the Mini Sized box is $16/month (includes 3-4 deluxe sized products). I am reviewing the FULL SIZED box.
Cost: $25/month FULL and $16/month MINI
Ships: To the USA ONLY
---
FIRST IMPRESSION:
The Imperial Glamour Beauty Box came packaged so beautifully! I also love the information card that says…Hello Your Majesty! How cute is that?! I couldn't wait to dig in and see what all was included! This month's theme was Bathing Beauty!
---
REVIEW OF ITEMS:
Wix Wax Candles All Natural Soap in Salted Caramel ($1.50)
This is a deluxe size sample! I am OBSESSED with this soap! It is incredible!!! It is one of the best smelling soaps ever. I can't wait to use it and it is going in my bathroom immediately. I am totallygoing to be grabbing the FULL-SIZE soon (and they are only $3.50). I love it!
---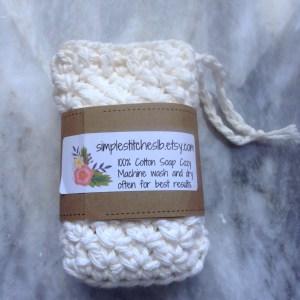 Simple Stitches LB Hand-Crocheted Cotton Soap Pouch ($3.50)
This is a FULL-SIZE! These are handmade and I love it. It is the cutest soap pouch ever. I also love that it totally coordinates with the soap scent. I love how she always pays attention to the fine details.
---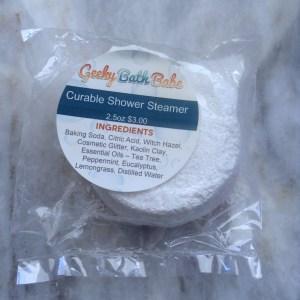 Geeky Bath Babe Curable Shower Steamer ($3)
This is a FULL-SIZE! These are supposed to be great if you're unwell. I just love how beautiful it is and it smells really nice. It is hard to see but there is glitter throughout. I just can't wait to use it, especially since I believe I am getting a cold.
---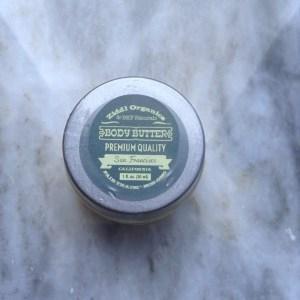 Ziddl Organics Organic Body Butter ($14.9)
This is a FULL SIZE! I love body butters in the winter. I also love this jar. It is very nice quality and I will totally reuse it. I can't wait to try the body butter.
---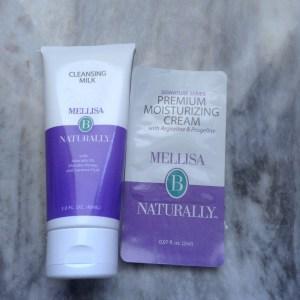 Mellisa B. Naturally Cleansing Milk plus FREE BONUS Moisturizer sample ($16.50)
This is a FULL SIZE! I am really excited to try this product. It says it does more than just clean.
"Lucama Fruit helps with cell regeneration, while Avocado Oil soothes, and promotes collagen production. The amino acids in Manuka Honey help keep pores clear while helping protect skin's natural collagen. The fatty acids in Argan Oil keep skin nourished and hydrated"
It sounds amazing to me and I can't wait to use it!
---
OVERALL IMPRESSION:
I loved this Imperial Glamour Beauty Box so much. It is my favorite box so far! All the products were so well thought out. She completely nailed the theme and included so many awesome products. I love that most all of these products are from small companies that I have never heard of. I am just so excited to start testing all the products. I am very impressed with this box. I also love that the box supports small businesses in the USA and Canada. Many are women-owned businesses too! How awesome is that?! I love supporting women-owned businesses and I think it is so important! I can't wait to see what is included in future boxes! What do you think of the products included? Are you grabbing this box? Let me know in the comments below!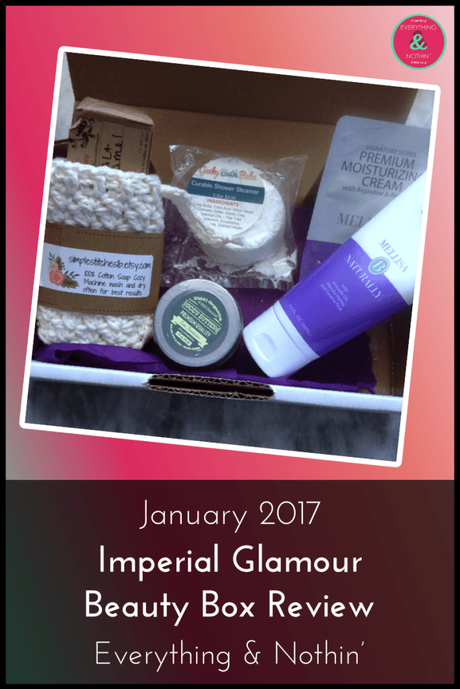 Like this post? Share it on Pinterest!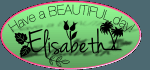 Disclaimer: I was sent this box for review. These are my honest thoughts & opinions. I did not receive any compensation, just the product to try. 


Earn an EXTRA FREE brush when you sign up!