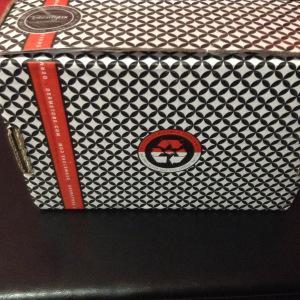 My January 2016 BeautyFix box has arrived! I seriously love this subscription. They do a great job at sending a mix of products. I love skincare and trying new skincare products. My dream is to become some type of dermatologist, so skincare is right up my ally. They include many full size and deluxe sample size items. They also include a few small samples to try.
Cost: $24.95/month (39.95 for a one-time purchase) (26.76 with tax)
Ships: To the US only
Bonus: Get 50% off your first box with subscription. This will make your first box only $12.48
FIRST IMPRESSION:
This month's box looked pretty good. This box looked packed and I could see a few FULL SIZED products!! I seriously love BeautyFix! I couldn't wait to dig in and see all I received. The box is still available to purchase!
REVIEW OF ITEMS: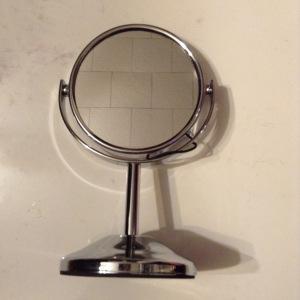 Danielle Creations Chrome Mini Mirror ($14.99)
This is a FULL SIZE! This mirror is so cute, but so tiny. It has 4x magnification on the back so it will be a great mirror for my eyebrows. I think it is so adorable and perfect for my desk.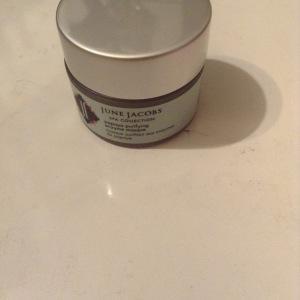 June Jacobs Papaya Purifying Enzyme Masque
This is a deluxe size sample. I love the smell of papayas and really hope this mask smells like them. I love masks and can't wait to try this one!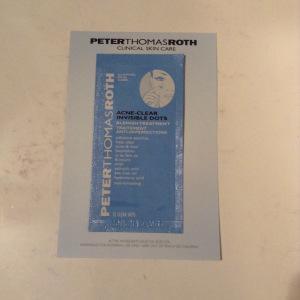 Peter Thomas Roth Acne-Clear Invisible Dots
This is a sample packet. It includes 12 dots that are suppose to remove blemishes in as few as 8 hours. I can't wait to try these when I have a hormonal breakout.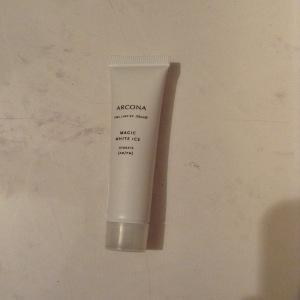 Arcona Magic White Ice
This is a sample size. It is a hydrating gel that deeply moisturizes. It has finally gotten really cold here so this product is going to come in handy. I can't wait to test it.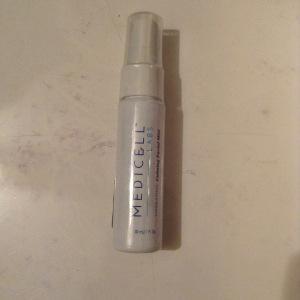 Medicell Labs Hydrating Calming Facial Mist ($13.95)
This is a FULL SIZE! I love facial mists so much so I am thrilled with this product. I love that it is also hydrating. I can't wait to use this mist.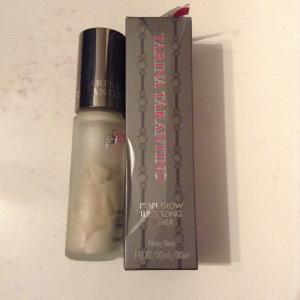 Tarina Tarantino Pearl Glow Luminizing Primer in Pearl ($32)
This is a FULL SIZE! I was so excited for this product. I have really been into the glow look lately. However, mine is completely dried out. I am going to have to contact them to see if they will send me a replacement!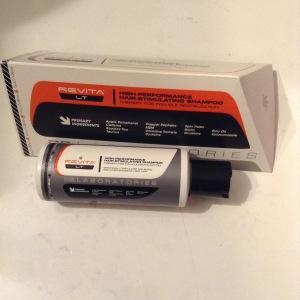 DS Laboratories Revita LT High-Performance Hair Stimulating Shampoo
This is a deluxe size sample! My hair definitely needs more volume and this product looks so interesting. I can't wait to try it!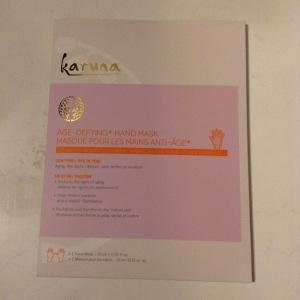 Karuna Age-Defying Hand Mask
This is a sample size. I have been wanting to try a hand mask so I am so excited about this product. I can't wait to have a spa-night and use these!
OVERALL IMPRESSION:
I really loved this box. It is much better than the boxes they have been sending lately. There were many FULL SIZE products included and new brands. They have really been improving. I really hope to get a replacement on the primer because I was so excited about that product. I am excited about the hand mask, shampoo, face mist, mask, and mirror. I really love BeautyFix! I can't wait to start trying all the products! What do you think of this month's box? Let me know in the comments below!