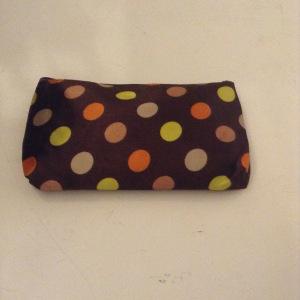 Beauty Joy Box is a monthly subscription box. Each month they send a jewelry item, one FULL SIZE beauty item, and 2-3 deluxe size samples! They also include a detailed information card about all the products. They are a newer subscription service and I have found most months they include more than one FULL SIZE item! I have no clue why they are not getting much attention because they seriously deserve it. I don't know how they do it, but the value way exceeds the cost. The box is so fun and you can tell so much thought went into each and every box!
Cost: $15.00/month
Ship: WORLDWIDE!!!! (FREE to US, $5 to Canada, $10.00 everywhere else)
FIRST IMPRESSION:
I couldn't wait to see what I received. I seriously love Beauty Joy Box. Inside this month's bag was an adorable bag (like Ipsy bags). I really hope this is a permanent thing because I love it! I was excited to dig into this bag. There was also an information card included this month.
REVIEW OF ITEMS: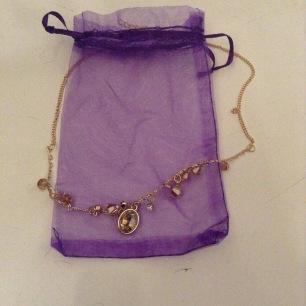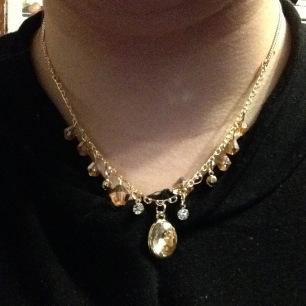 Glass Bead Necklace ($10)
These necklace is just so stunning! I am in love with it and it is definitely my style. I love my bling. I can't wait to wear this piece because it will go with almost anything.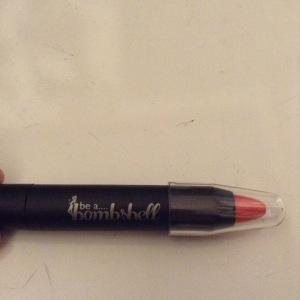 Be a Bombshell Lip Crayon in Some Beach ($16)
This is a FULL SIZE! Every subscription box seems to include products from this brand one time or another. I think I own the entire line now! I am not the biggest Be a Bombshell fan and really do get tired of seeing them in so many subscription boxes. I am also not sure how much I like this shade. It is a gorgeous color but oranges don't look good on me. I will probably give this product to someone who will use it more.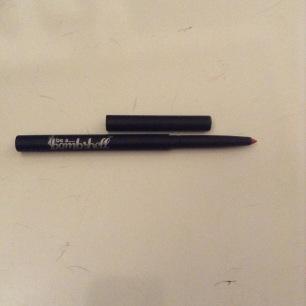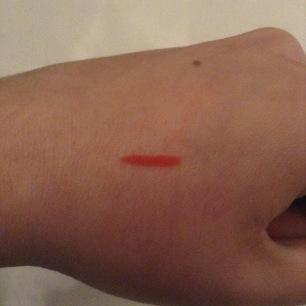 Be a Bombshell Lip Liner in Afternoon Delight ($14)
This is a FULL SIZE! I can never have too many lip liners. Again with the Be a Bombshell brand though...not the biggest fan. I also am not a huge fan of this color. However, it does go great with the the above lip crayon. I will keep this lip liner and see what lip colors I can pair it with.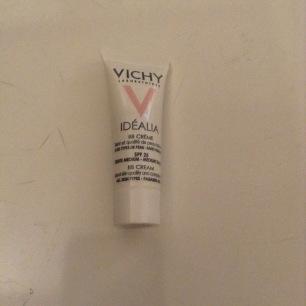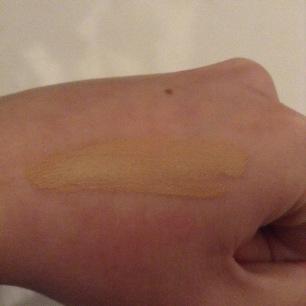 Vichy Idealia BB Cream Sample ($2.50)
This is a sample size. I think this shade is a bit dark for me. However, I am hoping it blends into the skin well. I will try it and see how I like it.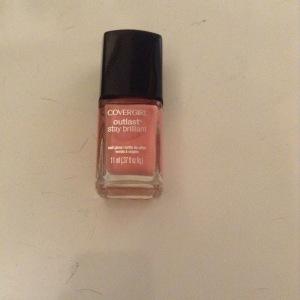 Covergirl Outlast Stay Brilliant Nail Gloss in Peek A Boo Pink ($5.49)
This is a FULL SIZE! I believe I already own this shade. I do like this formula and this color is gorgeous. It is a light pink with hot pink reflective glitter. I will give this away if I already own it.
OVERALL IMPRESSION:
This was an okay box. I am thrilled with the necklace. However, I am tired of Be a Bombshell. I don't know how much use I am going to get out of these items, but I will try a few of them. I do like Beauty Joy Box but they aren't as good as they use to be. I really hope next month's box will be better. I will continue to subscribe to Beauty Joy Box. What did you think of the products? Let me know in the comments below!