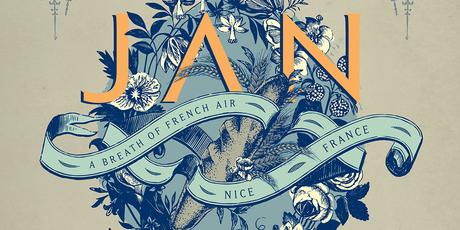 " Every story has a beginning. Mine started at the tables of my mother and grandmother, where the notion of true South African hospitality seeped into my consciousness to become the foundation on which I would later build JAN. It is here that I learned the humble art of serving and creating a warm, welcoming space where people would feel special and escape the humdrum of everyday life, to enjoy the singular pleasures of good company and delicious food."
Extracted from JAN - A Breath of French Air by Jan Hendrik van der Westhuizen (Struik Lifestyle)
So begins the story behind a young South African chef who followed his dreams and through hard work and determination is today the proud owner of JAN, one of the top restuarants on the French Riviera. Jan Hendrik van der Westhuizen is the first South African chef to receive a coveted Michelin star.
About the book : His newly launched book JAN - A Breath of French Air, picks up from where his first book, The French Affair (2013), left off. It is a magnificent celebration of his restaurant with over 90 recipes accompanied by 200 full page photographs with an eclectic mix of stunning food images, vintage illustrations, restaurant decor, portraits of the chefs, and life in France. It is a true feast for the eyes, and makes you want to don your apron and head for the kitchen to make each and every recipe. Your only problem would be which one to start with.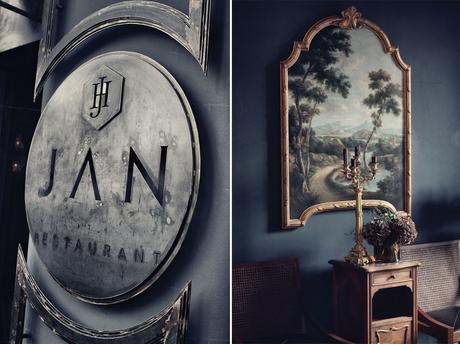 Photograph © Jan Hendrik van der Westhuizen 2016
About the Author: Jan was raised on a South Africa farm, and after completing an Advanced Diploma in Culinary Arts he furthered his studies with a Bachelors Degree in Applied Design and Photography at Stellenbosch. He became a contributing food editor at ELLE magazine in South Africa and then worked in the test kitchens of the head office of ELLE International in Paris, before opening JAN in Nice in 2013.
Although his main focus is on his restaurant in France, he divides his time between Nice and Cape Town, where he is a food stylist and photographer extraordinaire. For anyone interested in food styling and food photography his images are an inspiration. Take a look at them on his website at Food/Lifestyle .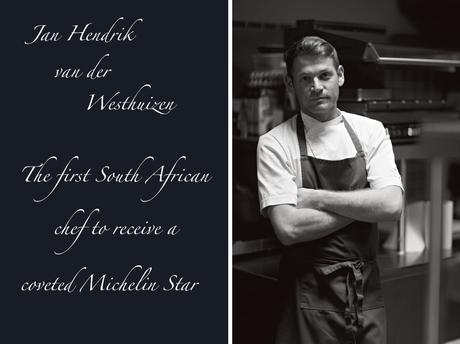 Photograph © Jan Hendrik van der Westhuizen 2016
About the Recipes: Jan shares his heritage in this beautiful book which is a combination of memoir and mouth watering recipes. He showcases many traditional South African favourites, which have been adapted to the French palate - Milk Tart Croquembouche, Malva Truffles with Smoked Rosemary, and Burnt Butter Honey Buchu Madeleines, Cape Seed Loaf, Pretzels with Kalahari Desert Salt, and Mosbolletjie Bread.
Each chapter captures the essence of the food served at JAN, from local and South African breads, bite sized hors d'oeuvres, seasonal vegetables, through main courses of meat and fish dishes, cheeses, patisserie, desserts and the late night meals eaten in the kitchen after the restaurant has closed.
This book deserves pride of place on your coffee table just for the sheer joy of the beautiful images. But I suggest you embrace Jan's creative expertise by testing your cooking skills on these fabulous recipes.
Here is a little sneak peak of one of these innovative recipes.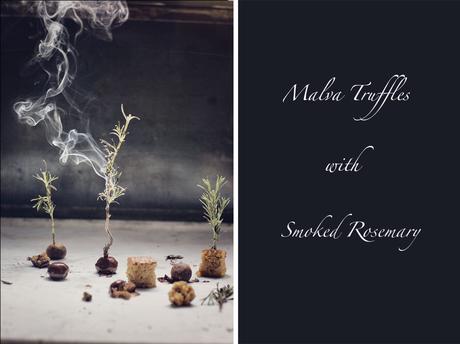 Photograph © Jan Hendrik van der Westhuizen 2016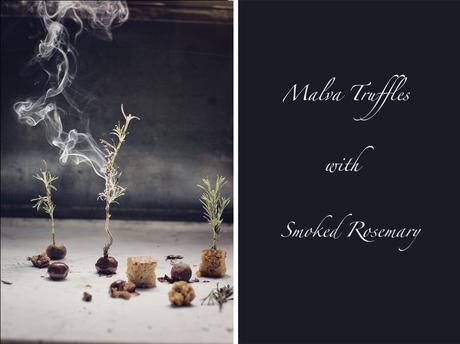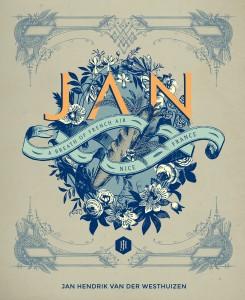 Author: Jan Hendrik van der Westhuizen
Title: JAN - A Breath of French Air
ISBN: 9781432306083
Available at all good bookstores in South Africa.
On line at randomstruik.co.za , loot.co.za , Exclusive Books and takealot.com . Available on Amazon.com
Also available in Afrikaans
Published by Struik Lifestyle (An imprint of Penguin Random House)