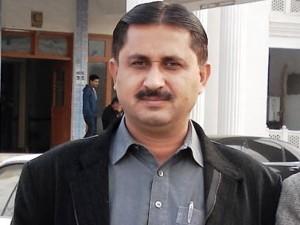 Former MNA Jamshed Dasti has said that he will not contest upcoming general elections because he does not want to be part of corrupt political system. Dasti who hails from a very humble background became very popular when he challenged feudal like Khar and Nawabzada family in 2008 general elections. He surprisingly emerged as returned candidate.
Talking to newsmen in Multan, Jamshed Dasti clarified that nobody from his family will contest 2013 general elections. He is facing trial for submitting forged bachelors degree in 2008 general elections. He resigned from his National Assembly seat fearing disqualification by Supreme Court of Pakistan over fake degree issue. However, he was re-elected quite convincingly in by-elections on Pakistan Peoples Party ticket.
After dissolution of assemblies Jamshed Dasti parted ways with PPP and announced to contest against Hina Rabbani Khar from NA-177. Dasti is extremely popular in his native constituency NA-178 and was almost certain to be a returned candidate. He said that he was a poor a man and will live rest of his life in poverty.