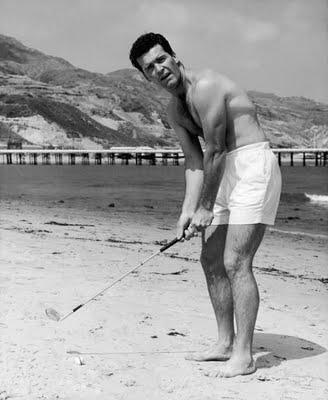 You normally associate beach golf with bikini clad girls, but here we have the equally dashing US Film & TV star James Garner.

I remember Garner from the excellent 70's TV show 'The Rockford Files', where James plays an ex-con-turned-private-investigator called Jim Rockford. Though my eyes were usually focused on his hot lawyer friend Beth Davenport.

Apparently Garner took up golf in the late 50's to try and beat his elder brother Jack, a retired golf pro. "Took me about 30 years" said James.
---------------------------------------------------