We had a chance to sit down with the James Barker Band earlier this summer at Boots & Hearts. The boys jammed out their smash hit Lawn Chair Lazy for us. Crank this one all the way up to 10. Also a big congrats to the fellas for signing with Universal Music Canada this week! Well done fellas!
Corey Kelly / @CoreyKelly76
Pics of the James Barker Band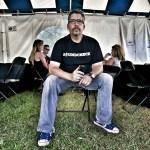 Born and raised in small ltown Ontario, Love me some Whisky & Country Music. Blogger, Photographer and Country Music Junkie.