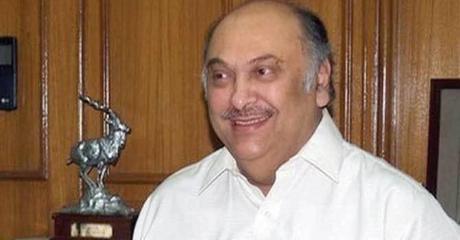 Former Chief Minister of Balochistan Mir Jam Mohammad Yousuf passed away early on Sunday after suffering from heart attack. He was of 59.
Yousaf was in Islamabad apartment when he suffered from a cardiac arrest. He was rushed to the Pakistan Institute of Medical Sciences (PIMS) but he succumbed to his aliment before getting medical attention.
He served as the Chief Minister of Balochistan from 2002 to 2007. urrently he had the portfolio of federal minister for privatization. He was the provincial president of PML-Q since 2002.
His funnel payers will be held in Lasbela today.
President Asif Ali Zardari, prime minister Raja Pervez Ashraf, federal information minister Qamar Zaman Kaira and the other political figures expressed deep grief and sorrow over his demise.