Temperature management can be a tricky thing, particularly in the British weather. Sometimes it looks warm outside but it is actually cold, sometimes it looks cold but is actually warm. More often than not it looks cold, is cold but then warms up just as you start sweating and then tips it down with freezing rain just as you de-layer and makes you cold and wet.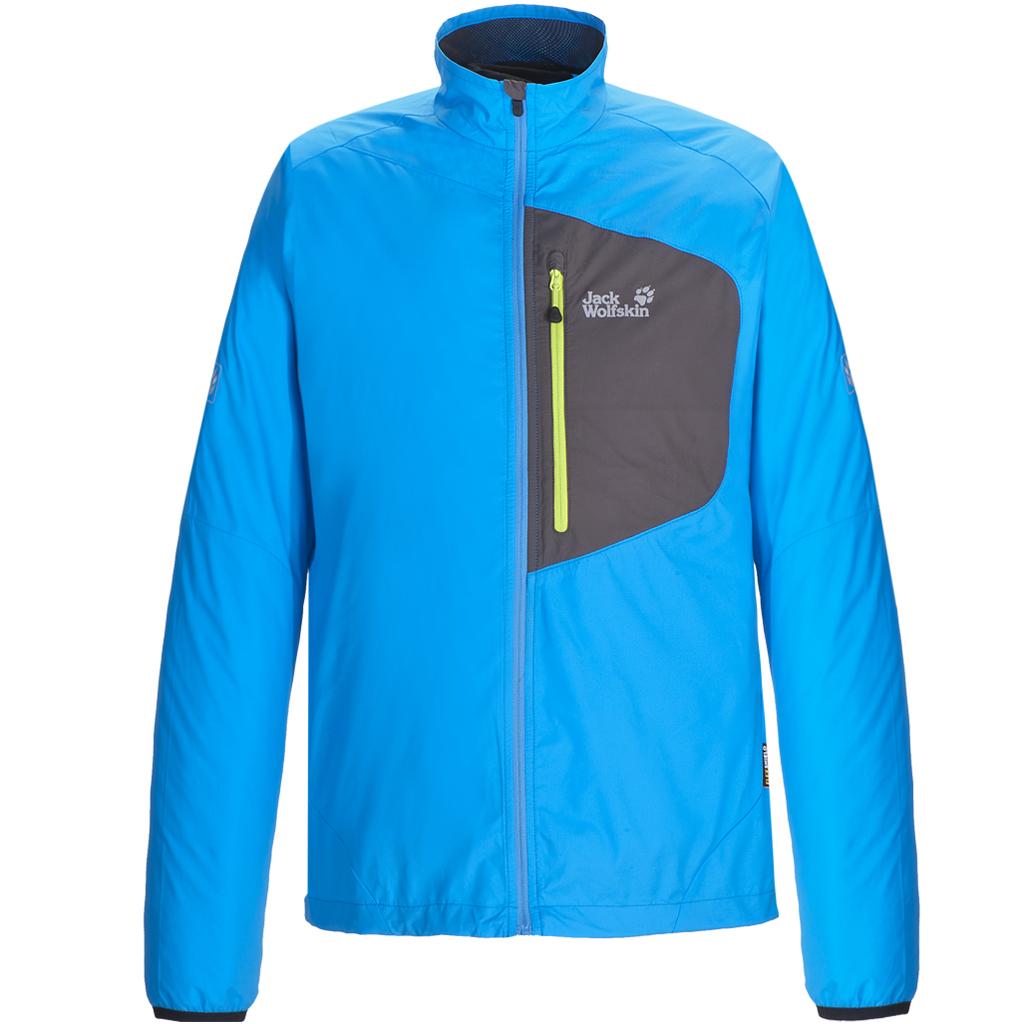 Yeah the weather is annoying isn't it?
When rating a running jacket there are two things to consider. How good is it to run in and how easy is it to carry when you are not running? The latter is important as you want something you can take off and forget about if the sun ever does return to the UK.
I think this jacket performs very well on both counts. It is incredibly light, lighter than similar products I own from North Face and Gore. When wearing it it does a great job of protecting against wind as well as fending off light showers. It has snug wrist bands and a draw string to pull it close so you do not end up been blown about the place like a windsail.
I had no idea Jock Wolfskin produced running kit and was keen to try it. The Flyweight Jacket is certainly the most useful running soft shell I have used so far (and I seem to collect them). At 125 grams it weighs about as much as a small flapjack. The material is something that is built for mountain climbing and so is perfect for running when you get up high and need an extra layer.
I have hammered this top running over mountains and have found it very comfortable. The wind does not bite, showers will bounce off and it is breathable enough so that when you do finally pick up some speed coming back down the hills you do not spontaneously combust.
It also zips into the pocket making it perfectly transportable. Like I said before how these feel when you are not wearing them is just as important as when you are. I can put this away and it can tag easily onto a bum bag or even fit nicely into a pocket which is really handy.
I really like this jacket and will be wearing it/carrying it for commuting running as well as any general long distance trail running when the weather may turn. It is good for 90% of weather conditions, lets hope that other 10% is behind us.