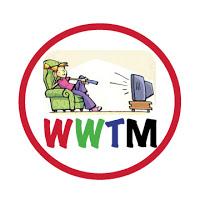 THE ANSWER TO MONDAY'S TRIVIA QUESTION: The Walking Dead airs on AMC. Nice to see so many responses, maybe my questions are too hard!
FIRST FIVE: Ed Ziskind, Elke Raskob, Justin Jones, Mike O'Dea & Alex Nagler
HONORABLE MENTION: Mitch Klein
Bonus Trivia Question #1- Sam the Butcher aka Sam Franklin was Alice's BF on the Brady Bunch
Bonus Trivia Question #2-The only member of the E Street Band to actually live on E Street was David Sancious

THE NUMBERS
Friday's Cable Top 5
NBA Playoffs-ESPN 2.7/6.8
NHL Playoffs-NBC Sports .8/2.2
American Dad-Adult Swim .8/1.9
Modern Family-USA .7/1.4
WWE Friday Night Smackdown-Syfy .6/2.4
Sunday's Broadcast Top 5 The Bachelorette-ABC 1.3/4.9
Cosmos-FOX 1.3/3.4
Family Guy-FOX 1.3/2.7
The Simpsons-FOX 1.1/2.4
Americas Funniest Home Videos-ABC 1.0/5.1
Sunday's Cable Top 5 NA
Sunday's Top 5 Nielsen Twitter Ratings Game of Thrones-HBO 230,000 Tweets
WWE Payback-PPV 209,000 Tweets
The Bachelorette-44,000 Tweets
Cosmos-FOX 27,000 Tweets
Real Housewives of Atlanta-Bravo 25,000 Tweets
Top 5 DVR'ed Shows for the Week of 5/12/14-5/18/14
Big Bang Theory-CBS From a 4.9 to a 7.4 (+51%)
Modern Family-ABC From a 3.2 to a 5.2 (+63%)
Blacklist-NBC From a 2.6 to a 4.6 (+77%)
Grey's Anatomy-ABC From a 2.6 to a 4.1 (+58%)
Marvel Agents of S.H.I.E.L.D-ABC From a 2.0 to a 3.3 (+65%)
Sunday's premiere of Halt and Catch Fire was seen by 1.2 million people. What we DON'T know is how many people had already watched the premiere episode on all the available sneak peek platforms. I guess we'll have to wait and see how many people watch NEXT weeks 2nd episode do determine its success. Getting more confusing by the minute to track this stuff. 
Sunday's Game of Thrones was seen by 7.2 million viewers which ties their record. With the repeat airings 8.2 million viewers saw Tywin sentence his own son to death. 
THE SHOWS
24
Not a good hour for Kate Morgan, the prez gave her to Jack to run a covert mission and find this guy named Rask. In order for Jack's little plan to work, he had to knock her out, and put her in his trunk. She did it herself. Jammed the needle right into her own neck. Of course when Rask got her he had his goons begin the torture. She got strung up, cut, electrocuted and almost drilled. She must have gone to the Jack Bauer school because she squeezed and killed one guy and was able to escape. MI-5, the James Bond guys were on the scene and mess everything up. Not sure where they took Jack or Rask at this point. Simone's crazy mother smacked her brother and sent her to calm Naveed's sister down, but since Simone hasn't exactly been raised by a warm loving mother, she killed her instead. Pretty sure Mom will be pleased. Of course what would 24 be without the bad guy on the inside 
plot line and we finally found out that Benjamin Bratt is that guy. Of course he is. There's ALWAYS a bad guy on the inside. Don't they vet these people? Check references? CTU's pretty bad at background checks. 
THE OTHER STUFF
-If you watched the Rock N Roll Hall of Fame Induction Ceremony on HBO last weekend, you got to see Dave Grohl in all his brilliance. Next up, Dave and the Foofighters are releasing a pretty interesting documentary on HBO also. The documentary follows the making of the bands 8th studio album. Each song will be recorded at a different studio around the country and will incorporate local talent from the area. Dave did something very experimental with each song, he didn't write the lyrics until the last day of each session so that he could be inspired by the experience. Here's a sneak peek https://www.youtube.com/watch?v=f-z8A9P5ziA
-TBS renewed King of the Nerds for a 3rd season. The nerd thing is still pretty popular. Bigger than ever actually. We can thank The Big Bang Theory for this trend.  -Here are some Twitter numbers from the 2013/2014 TV Season

Show with the greatest Reach-Breaking Bad-The final episode reached 9.1 million people on Twitter

Show with the greatest Activity & Reach-The Superbowl-25.3 million Tweets posted. The event reached 15.3 million people on Twitter and #esurance save 30 was mentioned 1.8 million times

Nuestra Belleza Latina was the show with the most unique Tweets with each fan tweeting 8.3 Tweets on average. 

Most Tweets Award goes to The Grammy Awards with 13.8 million Tweets.

Most Impressions goes to The Oscars. 1 billion impressions meant that 13.9 million people in the Twitter universe each saw 75 Tweets on average. The Selfie heard round the world from Ellen was retweeted 1.1 million times. 

The Voice gets the Most Tweets and the Tweets Per Minute Award. Viewers sent 1.9 million Tweets on 5/13 which included a record 310,000 Tweets at 8:59pm
Tuesday's Easy Trivia Question:  Name the actress who plays Olivia Pope on Scandal. 
WWTM-Kristy
Like me on Facebook at Watching Way Too Much Follow me on Twitter at [email protected] http://watchingwaytoomuch.com

[email protected]