There have been many rumors about the upcoming smartwatch from Apple that will be most likely introduced in 2014.  Here is another one, this time referring its design.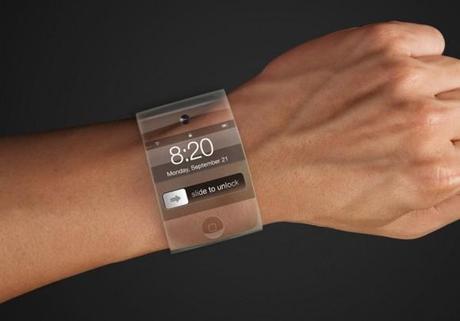 iWatch: For Him and Her
Despite hardware features that are not yet well understood, it seems that the iWatch will adapt to the most varied aesthetic requirements. It will not be just a high-tech gadget, but a real fashion accessory you can match with your outfit.
The iWatch will be available in different screen sizes and in many colors, so both, men and women could find a perfect match for their needs. It looks like the iWatch will come in women size- 1.3 inches, while 1.7-inch iWatch will be designed to fit a man's wrist. It will probably have a curved OLED display as to follow the shape of the wrist better. So far we have no information about the features and its capabilities, except it will be compatible with iPad and iPhone devices. What we do know is that more than 100 designers and engineers are engaged in this project, as well as the leading figures from the fashion industry.
Follow us on Facebook, Twitter and Google + for more info about the iWatch!