Pacific Alliance Technologies is giving a presentation about iVAULT at Esri International User Conference titled  iVAULT for ArcGIS Streamlines Government Services in Canada's North.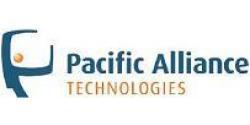 Recently, I was contacted and asked to invite the Canadian GIS readers to join Pacific Alliance Technologies for a live sneak peak Free Webinar demo of iVAULT 5.0 for ArcGIS Server.
Learn how their Web GIS can enable your company to make better decisions and reduce costs. They will be demoing some of the most advanced and innovative functionality, including: Social Media Integration, GPS Location, System and Data Integration, Linking to ArcGIS Online and Community Maps, Enhanced Analytic Capabilities and much more.
Easy, Configurable and Affordable, iVAULT is the fastest route to Web GIS!
What: Free Webinar demoing of iVAULT 5.0 for ArcGIS Server
When: July 18 at 10 AM PDT
Registration link: Use this form on the to reserve your Webinar seat.