Hi everyone,
As you read that right today is my birthday and you know what it is my younger brother's birthday too. No we are not twins but we were born on the same day but 2 years apart. This is my second birthday being a beauty blogger. Last year my birthday did not go well for personal reasons and I was unwell too. Anyhow that was a year back. I am pretty much ok now.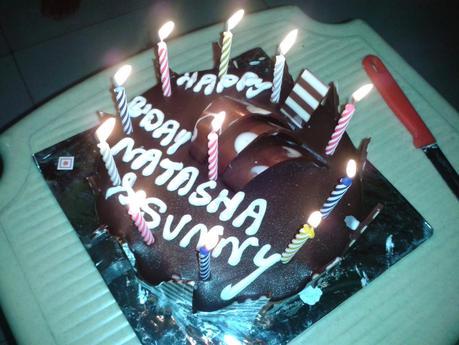 So what do I write about myself. I hate praising myself that is how I am. I belong to the sun sign Aries as I celebrate my birthday on the 17th of April. I am a fun loving person and would always want to make others smile by my witty jokes. May be I am not funny but some people do call me.. Lol. I think that is my secret of my life and its that  I cannot be serious for a long time. My habit of letting go things keeps me going. I am very caring but over the years I feel I neglected my own self. You should always be proud of yourself that is what I have heard from people. Hope I understand it someday.  Me and my brother born on the same day but poles apart I am witty he is not. He is moody and I am too but I get over it soon. Very few people get the opportunity to celebrate their birthday with their sibling and I am one of the lucky ones.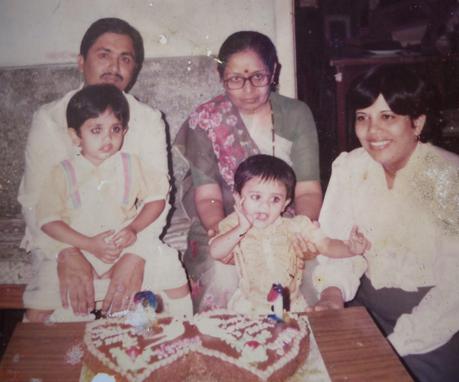 The last 2 years were not very good personally, professionally. Many things happened which were not anticipated, never thought of. Only my family and closest friends may know. I am not here to tell my sad story but I learnt many bitter lessons in life which only made me strong I think and mature and today even though an emotional fool I am,I do learn to handle my own problems because that is what maturity is all about. Of course I do sulk and get upset too because hey I am a human too so its normal ☺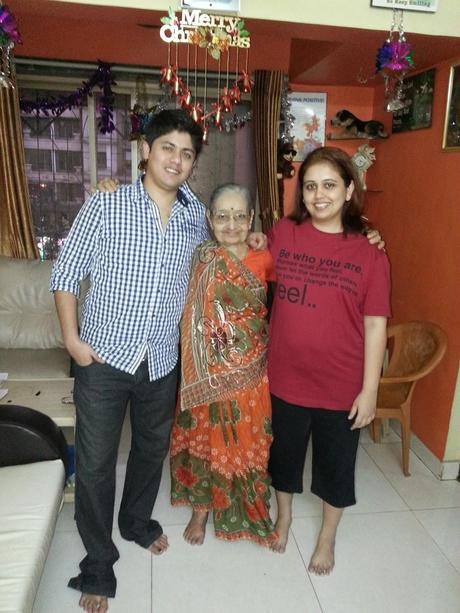 This birthday shall surely change a lot of things in my life I pray hard and I will have to. Time flies by and you get the realization that you need to move on  in life and take life seriously. Its not that I do not do but things have not worked for me.As they say it is your journey and you need to go through it alone and I so agree with it. My family, God  and few close friends are there to support me.
Since I am a Christian we cannot celebrate our birthday as it is a Maundy Thursday a day before Good Friday when Jesus dies on the cross for those who don't know but will be excited to celebrate it on the weekend along with Easter :) Woo hoo !!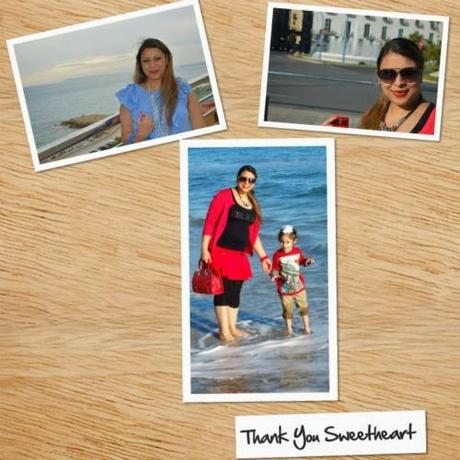 How can this post end without thanking my closest and best friend Tejinder Kaur who has been a constant support in my life and that too when I needed it the most. It has not even been a year exactly that I know her  but she has become an integral part of my life. There is no day that can go without talking to her, the day I am quiet she will definitely check on me as she would know something is wrong.  Me and her are 2 very  different personalities and we had had our differences but come what may I love her unconditionally as a sister and true friend and I know she loves me too. I love when she scolds me because that makes me realize that she truly cares for me and tells me for my own good. I really wish all the good things for you sweetie and prayers and wishes are always there for you and your family and your baby coming soon. So many things to say words can never be enough but a big Thank You for all that you do and continue to do You are my inspiration and strength so you had to be mentioned here. I Love you a lot.. Muahhh ♥♥
Thank you  to everyone who come on my blog and stay connected. Radha, Megha, Shreya Kulkarni, Jackie, Navaneetham & many more, also  many of my new friends from all over the world. Without you all coming here and commenting the blog would not have been where it is now.I truly appreciate and Love you all :)Hope you all have a  great day. Thanks for reading... ♥ ☺Love,